The Waiōhine River has a relatively long and narrow catchment area of 378 sq km on the eastern side of the Tararua Range.
From its headwaters at an elevation of 1500m, the river flows out onto the alluvial gravel deposits of the Wairarapa plains, over a distance of 20km to its confluence with the Ruamāhanga River.
On the Wairarapa plains the Waiōhine River is joined by one major tributary, the Mangatarere, which has a catchment of 90 sq km in the Tararua foothills.
Do you want to have a say in how Waiōhine River is sustained for future generations?
Do you have any of the following experience?
River expertise
Greytown ratepayer
A friend of Waiōhine River
Sustainability advocacy
Or do you just really care about the future of this beautiful river?
If so, we want to hear from you!
Greater Wellington is seeking community members that want to be a part of the solution for Te Taiao. We need interested people to give approximately 1 – 2 hours, every three months to help make decisions about the implementation and operation of the Waiōhine River Plan. We usually hold these meetings at around 4.30pm on a weekday to try make it as easy as possible to attend.
If that sounds like you we want to encourage you to fill out the form below and put your name forward before 15 June 2023.
For more information about these positions please see the following document:
Waiohine River Plan Advisory Committee Terms of Reference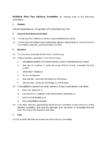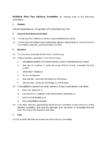 We are happy to answer any questions you might have about these positions by emailing Kristin.Robinson@gw.govt.nz.
How to apply – Deadline 15 June 2023
If you would like to be involved in this important work please self-nominate by filling in the online form.
Alternatively you can download this PDF (PDF 167 KB) and submit your completed form before 15 June 2023 via one of the following two options:
---
Get in touch
Phone:

0800496734

Email: