Haere mai, welcome to Pākuratahi Forest
Location Wellington 5371
This is home to the Remutaka Cycle trail, a popular biking route for groups and families that follows the old railway line through the Remutakas.
Opening hours
Parks are always open to foot traffic.
Vehicle gates are open 6am - 6pm in winter, and 6am - 8pm during daylight savings
Opening hours
Parks are always open to foot traffic.
Vehicle gates are open 6am - 6pm in winter, and 6am - 8pm during daylight savings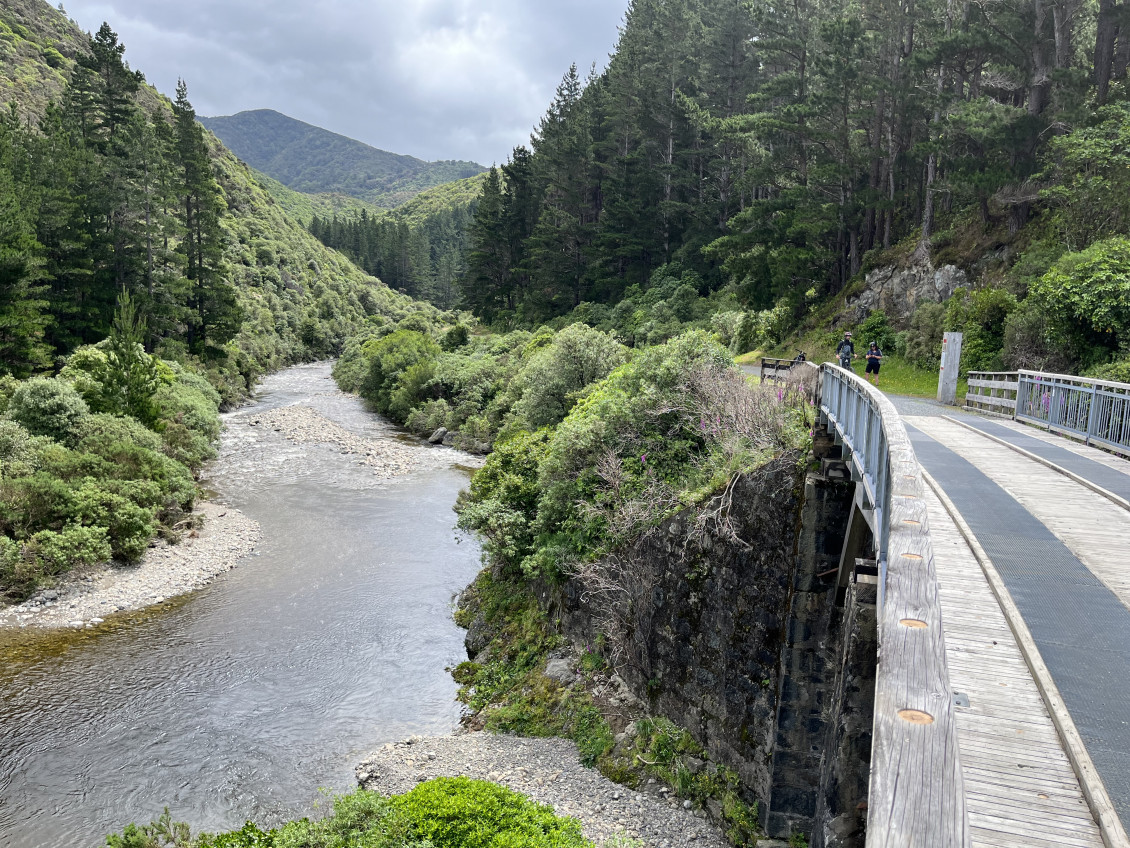 Description
The forest covers 8,000ha on the western side of the Remutaka ranges north of Upper Hutt.
Did you know Queen Elizabeth II and Prince Philip travelled by rail over the Remutaka Range in 1954? This rail line is now the Remutaka Rail Trail, a popular walking and cycling track that includes the old rail tunnels.
The area is best known for its walking, swimming, mountain biking. Take a leisurely walk through Tunnel gully or Tane's Track. The one hour hike up Te Ara Tirohanga to the northern crest of the Remutaka Range has stunning views, so you will want to bring your camera.
Know before you go
Logging operations - Vehicles may be using plantation forest for management and operational purposes. Only operational worksites are off limits to recreation use. Please adhere to signage and use caution while on these roads. Firewood collection is no longer permitted.
Tracks are shared, so keep left and look out for horses and mountain bikes.
Hunting with a permit is available in the Upper Pākuratahi and North Block.
Park notices
Covid-19 update
Posted 25/1/22
The Wellington Region moved to the RED setting of the COVID-19 Protection Framework at 11:59pm, Sunday 23 January 2022. Some of our regional parks facilities will require a vaccine pass.
1080 operation, winter 2022
Posted 10/11/21
Greater Wellington Regional Council (GW) and Wellington Water Limited (WWL) propose to undertake an aerial possum control operation in the Hutt Water Collection Area (HWCA), Kaitoke Regional Park and a small area of the Pākuratahi Forest using the pesticide, sodium fluoroacetate (1080). The operation is proposed to take place during suitable weather conditions in winter 2022.
Weather dependent, aerial baiting begins with the non-toxic pre-feed application, followed by aerial 1080 approximately 5-10 days later.
This may affect some park activities such as hunting. You will be notified about this if you hold a permit for one of these activities.
For more information on this proposed predator control operation, or others in our region, head to our 1080 operations page.
Wallabies and possums
Posted 4/11/21
We are working to eradicate a wallaby population discovered recently in the Kaitoke area. Wallabies cause significant damage to native forests, and this work is being done to protect native species. Possums will also be controlled as part of this work, which will take place from 8 November 2021.
There is a mixture of private land with no public access, and Pākuratahi Forest which contains the Pylon Track which can be publically accessed from Remutaka Pass or Featherston, or through private land at Kaitoke. For more information, please read our information sheet.
Download the park brochure
Pākuratahi Forest brochure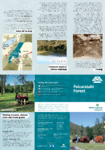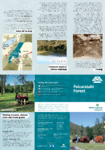 Getting there
Entrances
There are two main entrances to the Pākuratahi Forest
The Tunnel Gully gives access to dog walking areas, picnic space, river swimming, Tane's Track and the historic Mangaroa Tunnel.
Incline Road gives you access to the historic Remutaka Rail Trail.
Getting there
TUNNEL GULLY AND MT CLIMIE
Turn off SH2 onto Plateau Road at Te Marua, 6km north of Upper Hutt. Follow the signs to the park entrance at the end of Plateau Road. There is

pedestrian and cycling access only beyond the carpark.
REMUTAKA RAIL TRAIL (VIA INCLINE ROAD)
The signposted turn off from SH2 is 9km north of Upper Hutt. The Kaitoke carpark is a further 1.7km along a narrow road. Or you can enter the DOC managed section of the Trail via Cross Creek Road in the Wairarapa.
BY PUBLIC TRANSPORT
Catch the 112 Te Marua bus from Upper Hutt Station to the turnaround area near the end of Plateau Road. Walk approximately 1km to reach Tunnel Gully.
Catch the train to Maymorn and walk or cycle 2km up the track and through the historic Mangaroa tunnel to Tunnel Gully. Follow the signs to the Remutaka Rail Trail via the Old Railway Line track and the Kaitoke Loop Road.
CYCLING/WALKING
From the end of the Hutt River Trail at Te Marua

you can continue on down the road past the Water Treatment plant and [the Stuart] MacCaskill Lakes to join onto an

off road

track that takes you to the start of the Remutaka Rail Trail via an underpass under SH2. See the map to your right for more details.

From Maymorn Trailway Station you can follow the walking/cycling track that takes you through Tunnel Gully and you can join the Trail on Incline Road or further up the trail.
REMUTAKA TRIG TRACK
Off SH2 just south of the summit of the Remutaka Hill Road.

Remutaka Hill Road Summit, Ridgetop Track.
Marchant Road (Kaitoke Shelter) via the Puffer Track. A permit is required from the Department of Conservation as this track passes through the Tararua Forest Park
---
Get in touch
Phone:

0800496734

Email: