Haere mai, welcome to Hutt Water Collection Area
Location Waterworks Road, SH2, Kaitoke
This remote water collection area offers a rugged wilderness area for experienced trampers. For those that are up to the challenge, there are some spectacular views and hunting experiences to be had.
Opening hours
6am till 6pm (1 April - 30 Sept) or 9pm (1 Oct - 31 March)
Opening hours
6am till 6pm (1 April - 30 Sept) or 9pm (1 Oct - 31 March)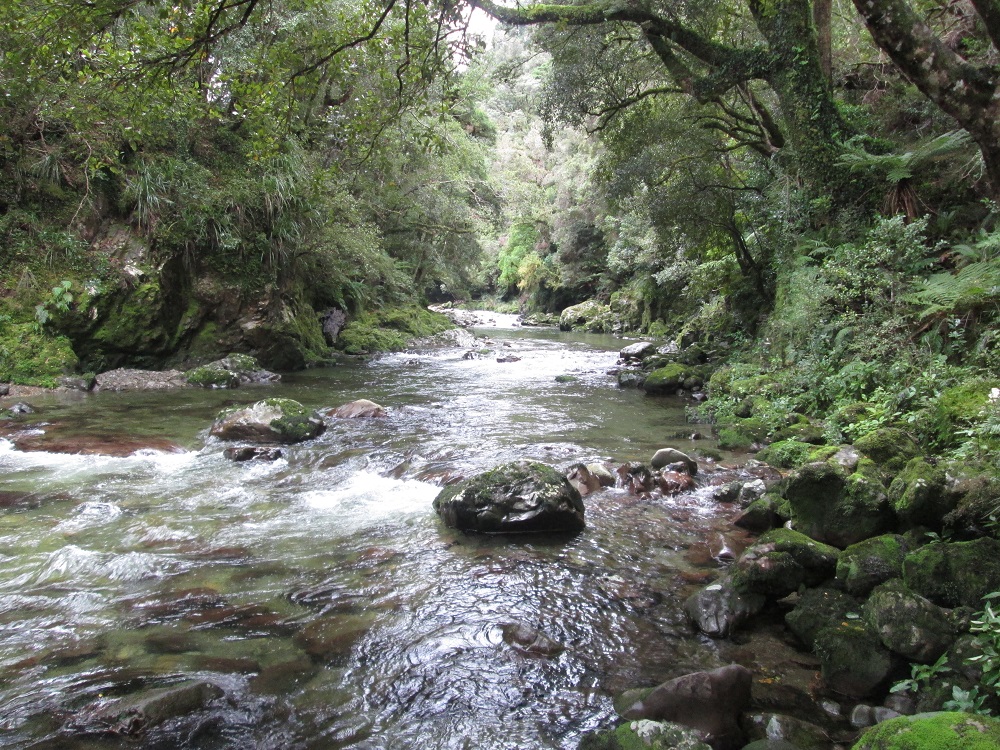 Description
The 8900-hectare Hutt Water Collection Area takes in the headwaters of the Hutt River at the southern end of the Tararua Range. Half the water supply for the Wellington urban area comes from this catchment, drawn at the Kaitoke weir.
There are extensive areas of unmodified silver beech, red beech, and valley floor podocarp forest, alpine tussock lands, alpine wet turf and sub-alpine sphagnum bog. It is one of the few areas in the region containing southern rata, a species endangered by possum browsing. The forest is home to a great variety of indigenous forest birds, including the rare kaka, kakariki and NZ falcon (karearea).
Greater Wellington manages the Hutt Water Collection Area carefully to protect water quality, controlling possums and other animal pests to protect the rich variety of plant, fish, insect and bird species that make up the forest ecosystem. We use vegetation plots, exclosure areas and animal abundance plots to monitor vegetation response and animal numbers in the area. Photo points provide a record of vegetation changes at specific sites.
Know before you go
Dogs are not permitted in the Water Collection Area unless accompanying someone with a hunting permit
There are no facilities in the water collection area and is very exposed to the north-west and south. It has a reputation for high winds, fog, and sudden weather changes. Rivers and streams can rise very rapidly in heavy rain
Fires are prohibited
Staying overnight is not permitted
Only experienced back country users should enter the area as there are few formed tracks or marked routes. For your safety and to prevent unnecessary searches please:
Take a topographic map (NZ Topo 50 BP33) and compass
Be prepared for sudden weather changes and for strong winds on the hill-tops. Always carry enough warm clothes and rainwear for cold conditions
Check weather forecasts on Metservice before leaving and take ample high energy food for your trip
Do not attempt to cross flooded streams. Be prepared to wait if conditions become dangerous
Let someone know your intended route, party size and return time. Always contact this person on your return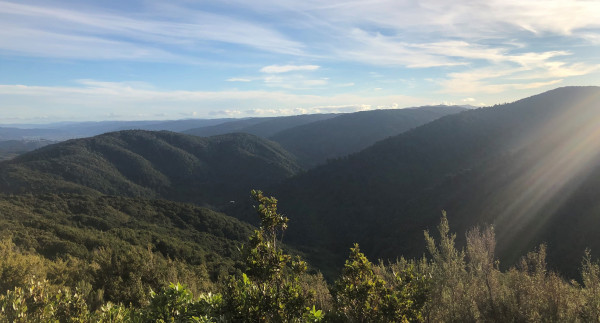 Caring for the water supply
To preserve the forest and protect our water supply from contamination and infectious diseases, please do not enter the catchment if you have had diarrhoea in the past two weeks.
Keep out of the area between Hutt Forks and the Kaitoke weir
Keep rivers and streams clean. Bury toilet waste in a shallow hole well away from watercourses
Light no fires. Take care with portable stoves, matches and cigarettes
Remove rubbish. Carry out what you carry in
Hunting is by permit only in the Water Collection Area. Apply online to get a 12 month hunting permit
Foot access only. No motor vehicles, trail bikes or mountain bikes are allowed in the Water Collection Area
No camping. Complete your trip into or through the catchment in one day
Do not damage or remove plants. Do not disturb vegetation research plots and markers
Park notices
Covid-19 update
Posted 25/1/22
The Wellington Region moved to the RED setting of the COVID-19 Protection Framework at 11:59pm, Sunday 23 January 2022. Some of our regional parks facilities will require a vaccine pass.
1080 operation, winter 2022
Posted 10/11/21
Greater Wellington Regional Council (GW) and Wellington Water Limited (WWL) propose to undertake an aerial possum control operation in the Hutt Water Collection Area (HWCA), Kaitoke Regional Park and a small area of the Pākuratahi Forest using the pesticide, sodium fluoroacetate (1080). The operation is proposed to take place during suitable weather conditions in winter 2022.
Weather dependent, aerial baiting begins with the non-toxic pre-feed application, followed by aerial 1080 approximately 5-10 days later.
This may affect some park activities such as hunting. You will be notified about this if you hold a permit for one of these activities.
For more information on this proposed predator control operation, or others in our region, head to our 1080 operations page.
Getting there
You can get to the Hutt Water Collection Area via Kaitoke Regional Park, Waterworks Road entrance. Park in the first car park with the information booth and cross the street to the Ranger's office. Follow the track west from the Ranger's office. Cross the stile by the locked gate.
You can also enter the Hutt Water Collection Area from tracks in the Tararua Forest Park.
For more information, please contact the Kaitoke Regional Park ranger at kaitoke.ranger@gw.govt.nz.
---
Get in touch
Phone:

0800496734

Email: