The Pinehaven Stream is jointly administered by Greater Wellington Regional Council and Upper Hutt City Council. Greater Wellington manages the reach from the Whitemans Road Culvert to the Pinehaven Reserve and Upper Hutt manages the reaches upstream from the reserve. Maintenance activities include removing obstacles from the channel (such as trees). Erosion repair is the responsibility of the landowner, although we are happy to provide advice on request.
The Pinehaven Stream Flood Improvement Works, part of the Floodplain Management Plan, are starting soon. On behalf of Greater Wellington Regional Council and the Upper Hutt City Council, Wellington Water (WWL) is managing the delivery of this project. Find out about updates on the design and subsequent construction on WWL's page.
These works require both resource consent from Greater Wellington Regional Council and a Notice of Requirement from Upper Hutt City Council before works can commence.
Approvals required
As the works are in and adjacent to the bed of the Pinehaven Stream, and involve the diversion of water and potential discharge of sediment to the stream, these matters are regulated by the Regional Council, resource consent is required in accordance with sections 9, 13, 14 and 15 of the Resource Management Act 1991 (RMA). View a copy of the resource consent application lodged by Wellington Water to Greater Wellington Regional Council.
To designate land for a particular purpose, in this case for undertaking these stream works, Wellington Water are required to apply to Upper Hutt City Council (as the relevant territorial authority) for a Notice of Requirement in accordance with section 168 of the RMA.
The map below shows the Pinehaven Stream catchment. To find out more detailed information of flood hazards, find the sheet number near the area you are interested in on the map below and download the corresponding number from the Pinehaven Flood Hazard Maps accordion.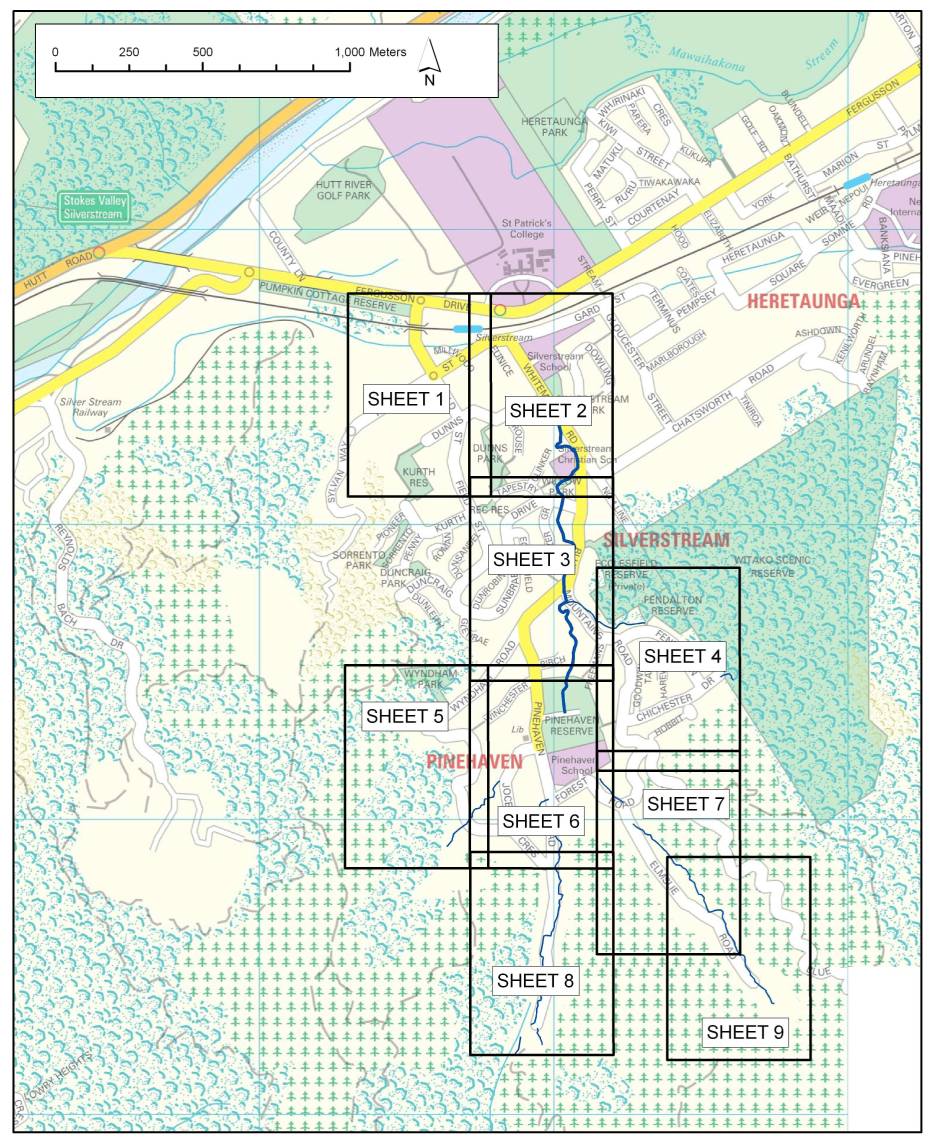 Pinehaven Flood Hazard Information Sheet and Map 1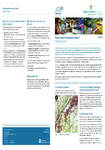 This information sheet covers the current flood hazard extent for the Pinehaven Stream Catchment that was identified in Phase 1 of the joint Upper Hutt City Council and Greater Wellington… Read more here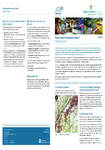 Pinehaven Flood Hazard Information Sheet and Map 2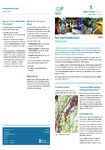 his information sheet covers the current flood hazard extent for the Pinehaven Stream Catchment that was identified in Phase 1 of the joint Upper Hutt City Council and Greater Wellington… Read more here
Pinehaven Flood Hazard Information Sheet and Map 3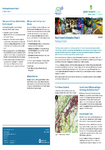 This information sheet covers the current flood hazard extent for the Pinehaven Stream Catchment that was identified in Phase 1 of the joint Upper Hutt City Council and Greater Wellington… Read more here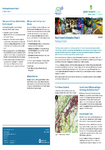 Pinehaven Flood Hazard Information Sheet and Map 4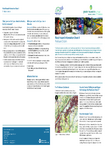 This information sheet covers the current flood hazard extent for the Pinehaven Stream Catchment that was identified in Phase 1 of the joint Upper Hutt City Council and Greater Wellington… Read more here
Pinehaven Flood Hazard Information Sheet and Map 5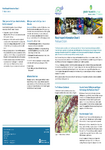 This information sheet covers the current flood hazard extent for the Pinehaven Stream Catchment that was identified in Phase 1 of the joint Upper Hutt City Council and Greater Wellington… Read more here
Pinehaven Flood Hazard Information Sheet and Map 6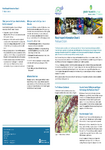 This information sheet covers the current flood hazard extent for the Pinehaven Stream Catchment that was identified in Phase 1 of the joint Upper Hutt City Council and Greater Wellington… Read more here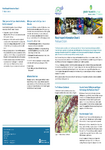 Pinehaven Flood Hazard Information Sheet and Map 7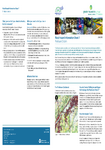 This information sheet covers the current flood hazard extent for the Pinehaven Stream Catchment that was identified in Phase 1 of the joint Upper Hutt City Council and Greater Wellington… Read more here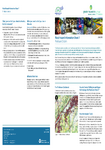 Pinehaven Flood Hazard Information Sheet and Map 8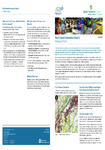 This information sheet covers the current flood hazard extent for the Pinehaven Stream Catchment that was identified in Phase 1 of the joint Upper Hutt City Council and Greater Wellington… Read more here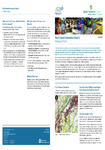 Pinehaven Flood Hazard Information Sheet and Map 8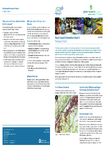 This information sheet covers the current flood hazard extent for the Pinehaven Stream Catchment that was identified in Phase 1 of the joint Upper Hutt City Council and Greater Wellington… Read more here
Pinehaven stream: Building a flood map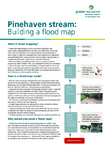 What is flood mapping?

How is a flood map made?

Why would you need a flood map? Read more here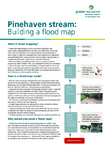 alarm Updated June 1, 2023 at 3:09 PM
---
Get in touch
Phone:

0800496734

Email: