There's a lot happening in this park to support people's recreation enjoyment and restoration of the environment.
At the heart of the vision for restoring this and other parks is partnerships with mana whenua and collaborations with community.
He waka eke noa.
We're all in this moving forward together.
Toitū Te Whenua Parks Network Plan 2020-2030 (Toitū Te Whenua) is our Reserves Act statutory management plan. It provides policy directions and identifies many actions for work over the coming years. It's based on feedback we received through public consultation processes from 2018 through to 2020 when we asked you what was important in your parks and what could be improved. You can read all the details if you're interested.
Since then, our annual parks survey gathers further feedback and respondents consistently suggest we do more to restore the natural environment of this park.
Te wai te ora, water is life! We are grateful for the work of volunteers who help in kaitiaki and manaki whenua, land care and education activities throughout our park network. Restoration activities and working more with communities are the core focus of this Plan because 'He waka eke noa, we're all in this moving forward together'. You can read more about the parks restoration programme, Recloaking Papatūānuku, including an overarching guideline (PDF 23 MB) which suggests possible restoration methods and priorities.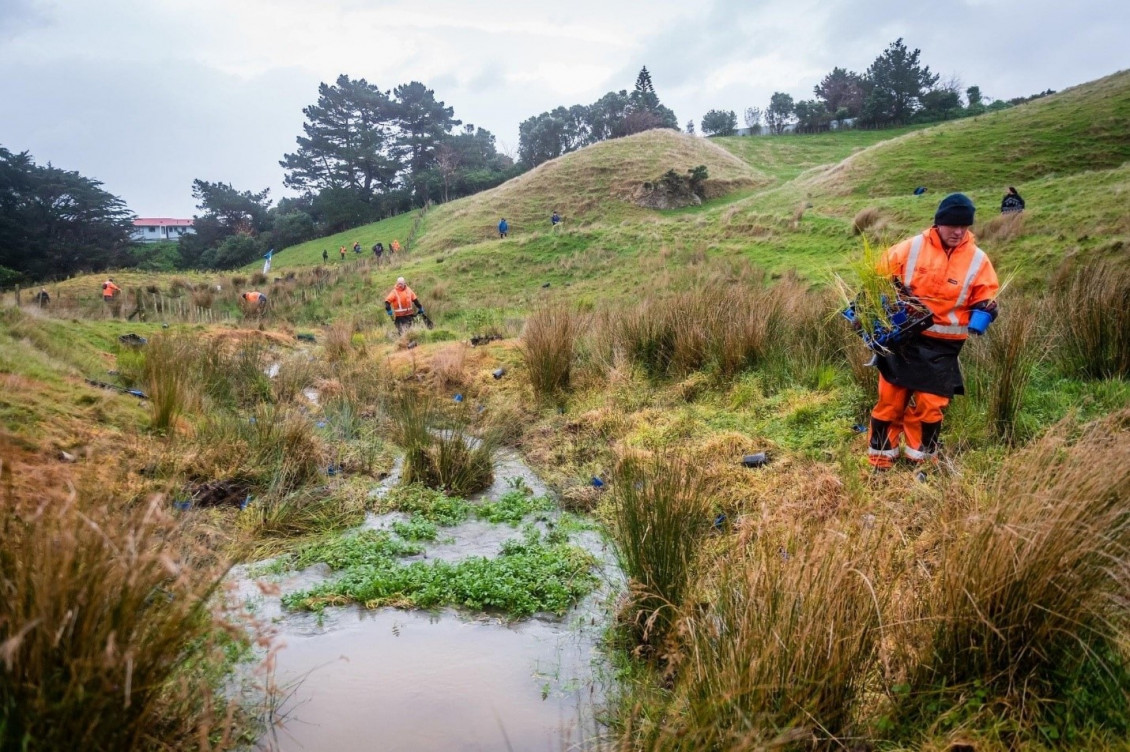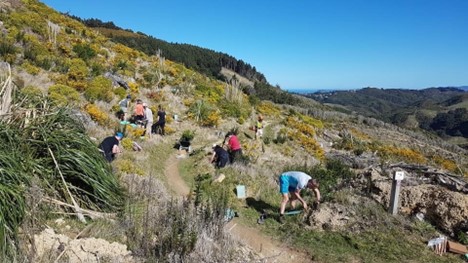 Ko Ngā Whanonga Pono / Core values for Parks
Park values are important. In the first consultation to develop a new management plan we asked you, the community, what you valued about regional parks. We built on this further with feedback from our mana whenua partners. The park values section of Toitū Te Whenua guides our decision making in caring for parks.
Toitū te whenua
Toitū te mana
Toitū te taiao
Toitū to mauri ora

Hold fast to the land
Hold fast to our pride
Hold fast to our environment
Hold fast to all living things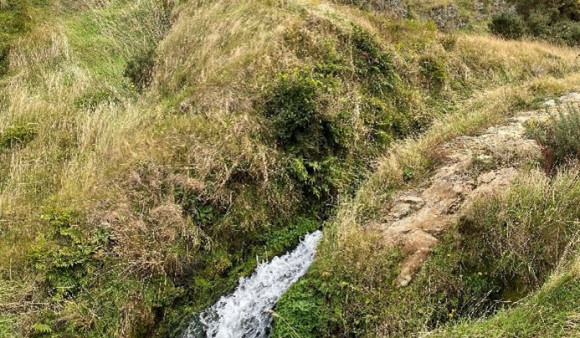 What sort of park is Belmont?
Most of the park is classified under the Reserves Act as public Recreation Reserve. This means that the focus is supporting recreation activities and protection of the natural environment. The stock grazing you see in the north-eastern part of the park is part of our grazing legacy. Our park management directions are now focused on restoring Belmont Regional Park. They come from Toitū Te Whenua Parks Network Plan 2020-30 (Toitū Te Whenua). The Plan has a vision to "restore ecosystem health for the benefit of nature and people".

The environment of Belmont Park is in different stages of health. Some areas are flourishing such as the lower Korokoro Valley and Pareraho Forest (the lower catchments of Speedy's and Belmont Streams). Other areas of the park are in the early stages of recovery after stock grazing ended, or pine plantations were removed such as the upper Korokoro Valley. There's much to do in this big and beautiful park. We would love for you to get involved if you would like to help the restoration and conservation efforts. Find a conservation group to get involved in.
To receive updates about future consultations or periodic updates on parks planning matters please email parksplanning@gw.govt.nz.
| | |
| --- | --- |
| | |
| Pareraho Forest is lush and green and a local haven for people and nature. Photo: Jonathon Neill | Where grazing has ended nature is bouncing pack. This is a great seed source for distribution by birds, wind, and rain. |
Enhancing recreation experiences
Improving access and signs in West Belmont Park (Waitangirua)
Over in western Belmont, East Porirua, the main park entry is now open at Waihora Crescent. It's a couple of houses north of PCC's Waihora Park, beside the park cottage at number 44. After being closed for commercial stock grazing for many years, the whole of this part of the park is now open to everyone on mountain bikes or foot. You can take your dog in too (on lead) with one trail allowing dogs off-lead on a section of it.
Access for horse riding in this part of the park is still being worked out.
There will be a lot more improvements here over the next few years as Ngāti Toa and community groups help restore this part of the park and make use of some of the former farming facilities, such as the shearing shed. There are some lovely natural wetlands in the gullies and great views back over Porirua. Watch this space for more developments and the detailed planning processes for recreation facility improvements via the master planning process.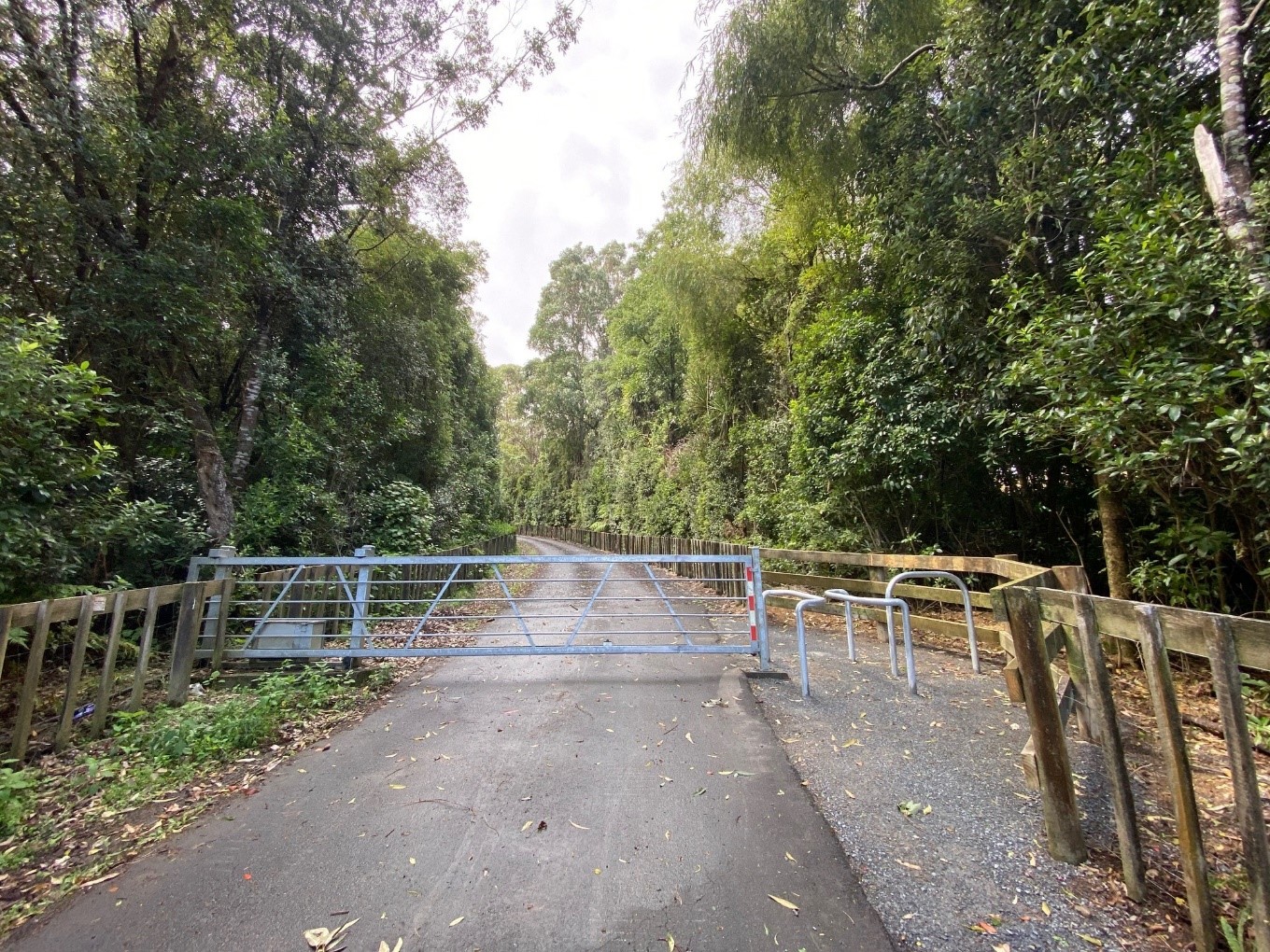 This is the new main park access at Waihora Crescent in East Porirua, Waitangirua. You can walk or ride your bike up the road from here straight into the park and explore. Once the access under Transmission Gully Motorway is reopened you will be able to ride from here to the Hutt Valley trail and beyond. It's only 5km across the park, but there are some big steep hills, and the tracks are gravel, so take extra care when exploring.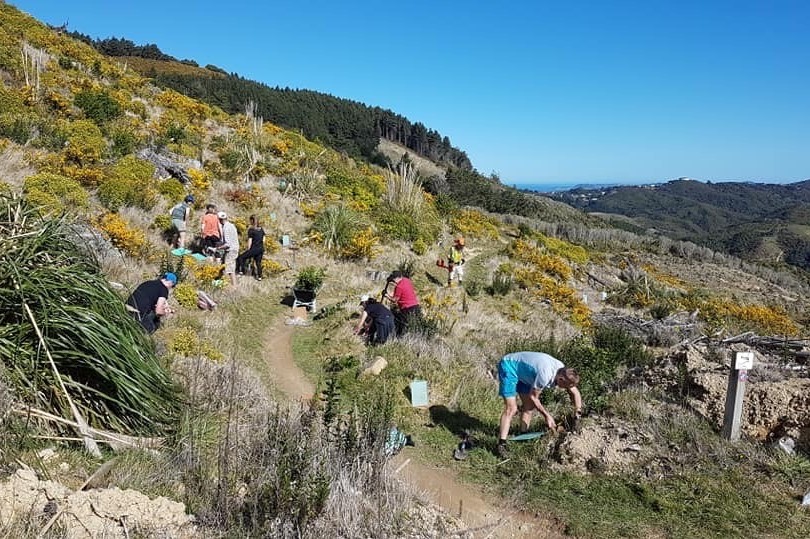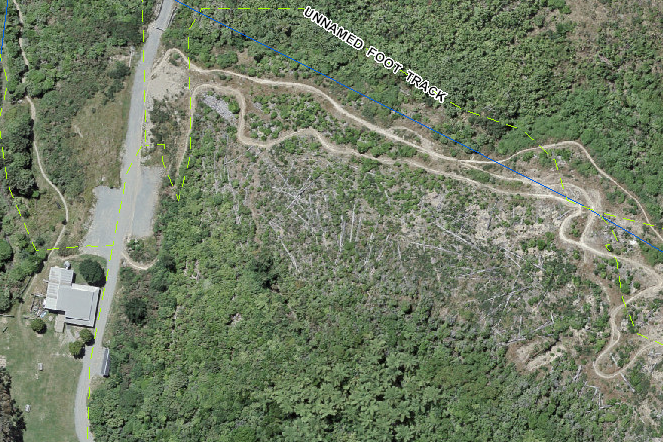 ---
Get in touch
Phone:

0800 496 734

Email: