Find out more about how to join the group of contractors we hire to help us plant over ten million native plants before 2033.
From native forests, to farms, from fresh water to flood risks, biodiversity and beyond. We listen to the land closely, keenly, and provide what's needed to protect our region's precious taiao (environment). If we don't listen, we'll lose what we have and what might be.
We are looking for contractors to join this panel and provide the many services required to help us plant over 1,000,000 native plants each winter for the next ten years.
The work involves seed collection, seed cleaning/management, propagation/plant supply, site preparation, planting, aftercare, and monitoring.
We are focussed on working with mana whenua, agency partners, suppliers (large scale or niche) and the community to restore areas in the region through native planting.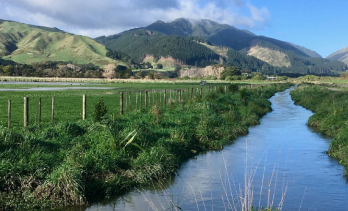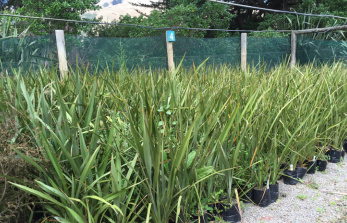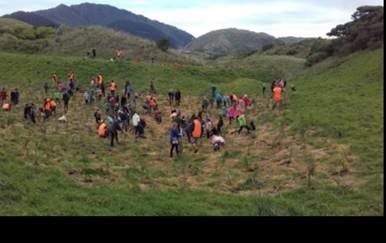 What are we doing?
This restoration work is focused on native reforestation to reduce emissions, improve environmental resilience, increase native biodiversity, improve water quality, and restore, protect and enhance cultural and community values. We hope this work will help reconnect people with nature and help us reach our carbon neutral goal by 2030.
Programmes include:
Recloaking Papatūānuku – Parks Restoration
Riparian Rivers restoration
The Wairarapa Moana Programme
Land Management programmes with private landowners.
These programmes combined aim to plant over 1 million trees annually.
Why do we need contractors?
This is such a large-scale restoration we need the support of contractors, both big and small, to achieve the goals we have set.
Whakarongo Tātou ki te Whenua. We declared a climate emergency in 2019 and set a big, bold target to be carbon neutral by 2030. We're serious about this. We partner with all sorts of groups, working together to reduce emissions and prepare for the unavoidable effects of climate change. We are taking action now and planning for big changes ahead, to help us reach our carbon neutral goal. Restoration of native forests across the region forms a key part of helping to achieve this goal.
Take a look at some of the previously grazed planting areas in Queen Elizabeth Park:
Why do we need a panel?
The panel enables both small and large contractors to help with this work. It is a simple way for us to manage contracts, to treat contractors fairly and support everyone to manage their health and safety risks well.
Key dates
The panel will be open for ten years allowing groups to apply at any time when they are ready.
Early November 2022 – applications from contractors open on GETS.
Late January 2023 – first round of evaluations of supplier applications.
Feb 2023 – decisions made around allocation of winter planting work.
March 2023 – agreements with contractors for site prep, planting and aftercare for winter 2023.
June 2023 – agreements with contractors for plant supply for winter 2024.
Mid Feb 2024 – agreements with contractors for winter planting 2024.
How do you get on the panel?
To join our restoration services panel you need to be a legal entity or to be GST registered i.e. sole trader, company, partnership, charity etc. We are encouraging mana whenua, contractors and individuals to apply.
A group of Greater Wellington staff members will assess the applications alongside our procurement team to ensure we keep things fair for all that apply.
You will need to register for a New Zealand Government Electronic Tenders Service (GETS) account.
Need help getting GETS registered? Contact Sharon Petherick, Procurement at Sharon.Petherick@gw.govt.nz
Here is a handy cheat sheet to help you with registering for a GETS account:
Government Electronic Tenders Service (GETS) Suppliers Guide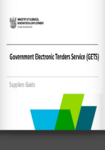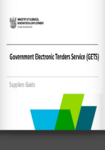 Application process
We have tried to make this process as easy as possible as we would like to see everyone that is interested being able to apply.
There will be two groups – large scale suppliers able to produce/plant 50,000+ plants annually and smaller operators.
Large scale suppliers will take on the majority of restoration mahi with niche groups focusing on smaller scale restoration projects and bespoke opportunities e.g. propagation of rare plant species.
Smaller operators are able to apply simply by submitting a short video.
We would love for you to apply:
Apply for the Greater Wellington Restoration Services Panel
If you have any questions about the services panel, please submit these via GETS on the Questions and Answers page once you have "subscribed to this Notice for full access".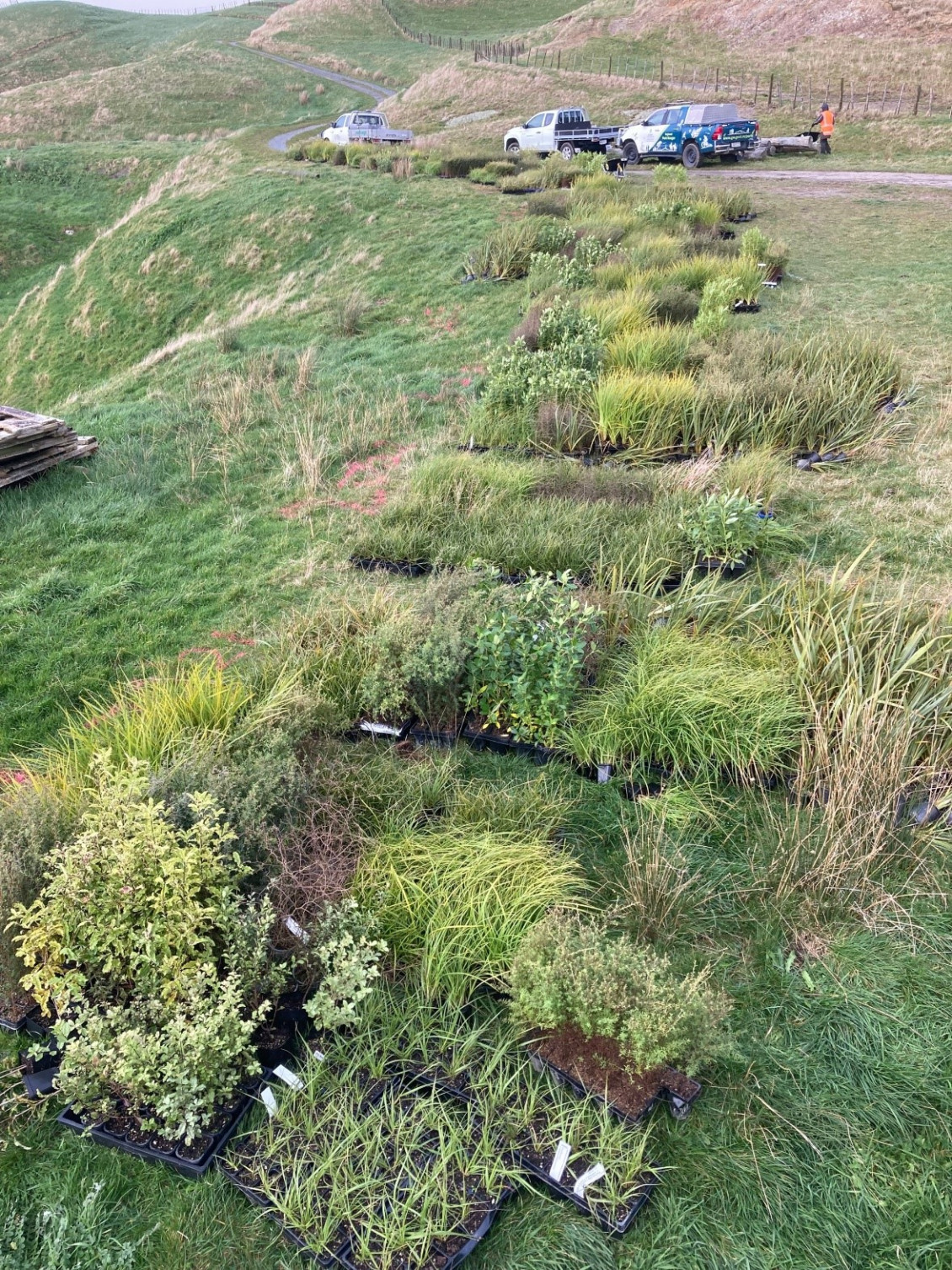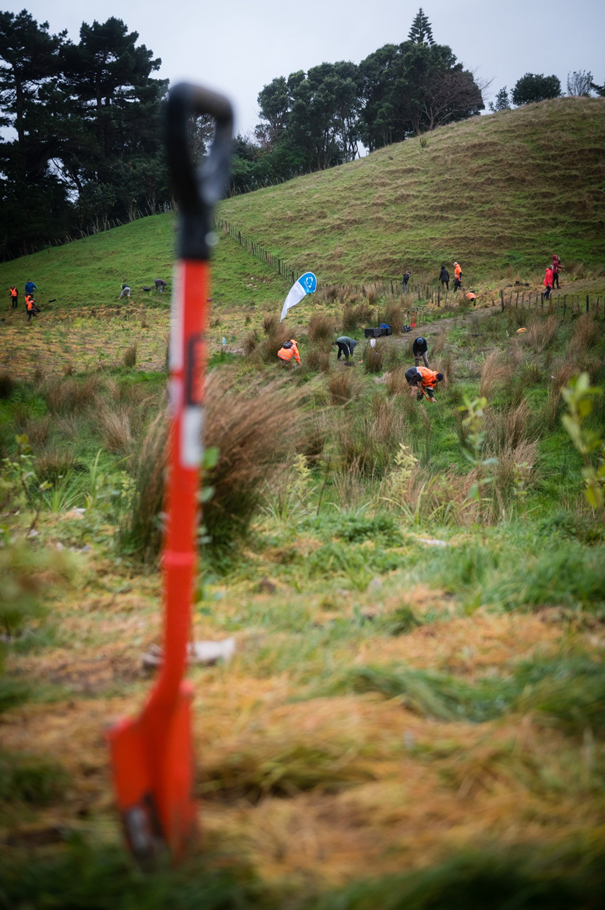 Healthy plants and our quality requirements
What strong root systems look like
The root systems of plants are extremely important when successfully growing plants and for ensuring their survival when planted. A plant relies on its root system to anchor it the soil and to absorb water and nutrients so that it can grow. When the pot is taken off the plant, the root system should be holding the soil in place, whereas if a plant has recently been re-potted (potted on) it will be obvious as the root system will not have had time to grow fully into the space of the pot. Typically, plants take between 6 to 9 months to fully root in a nursery environment. This time requirement needs to be taken into consideration when repotting.
Possible problems with plant root systems:
Root rot - Roots are brown or slimy. There may be smelly runoff water from these plants. An excess of water can rot the root system of a plant. Another problem is soil that is too high around the base of the stem which can also rot the stem of the plant.
Underwatering can be shown through drooping and wilting leaves or stems of plants.
Check that plants have drainage in their pots, that they are exposed to appropriate temperatures and that they are watered correctly.
---
Get in touch
Phone:

0800 496 734

Email: