Event details
View all upcoming events
Date

9:00AM

Sunday 5th March 2023

Location

Harcourt Park Upper Hutt

Cost

Free
All Tags
Bike the Trail is a free annual biking event along the Hutt River Trail. It is non-competitive and perfect for families and people of all ages!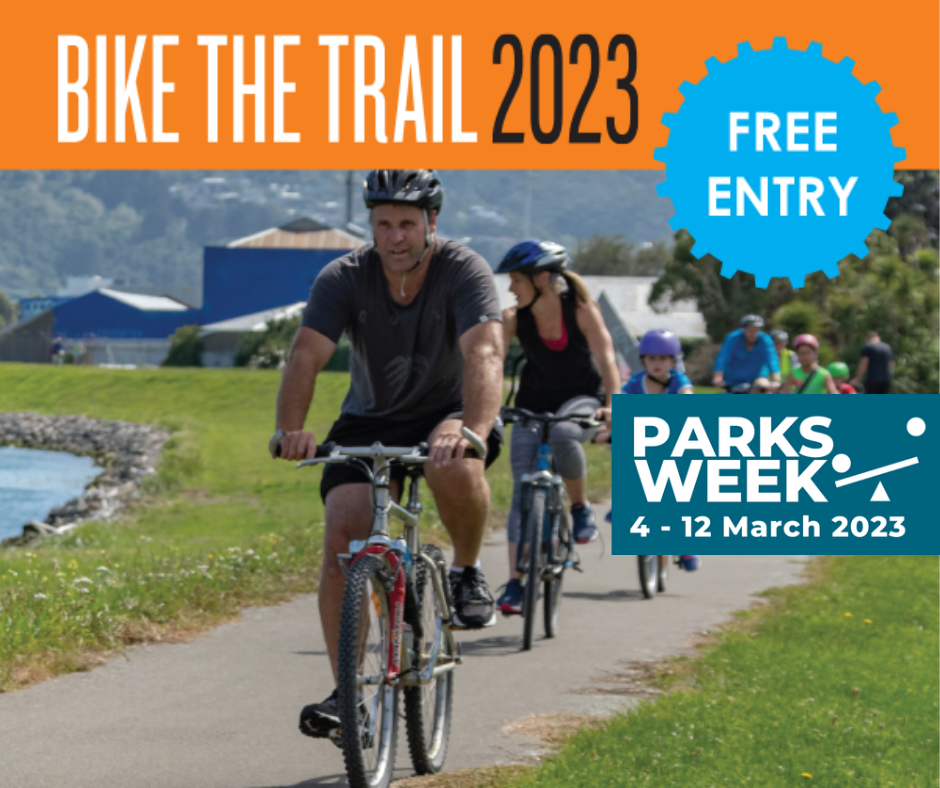 Come and join us on Sunday 5 March 2023 and make the journey either 25km from Harcourt Park, Upper Hutt to Hikoikoi Reserve, Petone or do the 12km loop starting at Harcourt Park to Poets Park and back.
We have free transport for you and your bike from Hikoikoi Reserve back to Harcourt Park.
Go to bikethetrail.co.nz to find our more and for information on how to register.
Register online and be in the draw to get prizes.
You register on the day, but only pre-registered participants will be eligible for the prizes.
Poets Park Loop 12km - return
For those wanting to complete a shorter distance, the Poets Park Loop option may be for you. Starting at Harcourt Park at 11am, riders ride the Hutt River trail and turnaround at Poets Park in Trentham and return to Harcourt Park to finish.
Harcourt to Hikoikoi 25km - one way
This option is very popular, and the start will be staggered to reduce everyone's waiting time.
People who want to ride more quickly will start first, while those who would like to take their time, look at the scenery and may be riding with younger children start later. You choose which start group is best for you during registration.
Make sure you arrive at least 30 minutes before your group starts to check in at the registration desk and attend the event briefing. There's great coffee, bike mechanics to check your bike, and plenty of activities at both the start and finish locations.
Waves
Rapid Riders 9.30am
Cruisin' it 10.00am
Picnic Pack 10.30am
Poets Park Loop 11.00am
For more information, visit the Bike the Trail website.