We own and look after the bulk water supply network for Wellington, Porirua, Lower Hutt and Upper Hutt. This involves large water collection areas, four water treatment plants, 15 pumping stations and just over 180 kilometres of large-diameter pipelines.
On a typical day:
Upper Hutt, Porirua and Wellington's northern suburbs are supplied from Kaitoke.
Lower Hutt and Wellington's central business district are supplied from Waterloo.
Southern and eastern suburbs are supplied from a combination of Waterloo and Wainuiomata.
An important feature of the bulk water supply system is the interconnection between the two main pipelines (Kaitoke to Karori and Wainuiomata to Wellington) at Nguaranga. This interconnection provides security of water supply to the cities. If necessary, water can be pumped from one main pipeline to the other, so any city can receive water from more than one source.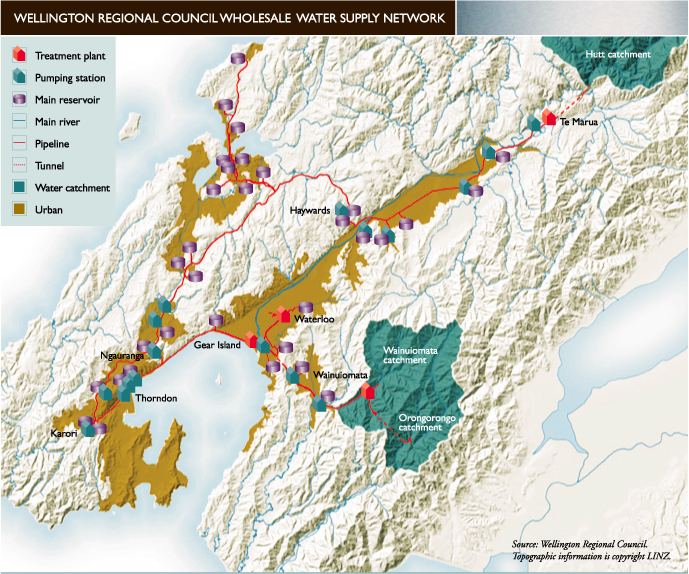 About the water collection areas
---
Get in touch
Phone:

0800496734

Email: