News
Students walk or wheel 41 times the length of New Zealand for Movin' March
Published Date

04 May 2023
All Tags
Following a record-breaking Movin' March that saw 140 schools commit to active travel, Greater Wellington is celebrating some lucky winners among the nearly 38,000 students who had the opportunity to take part.
More than 170,000 student trips were logged over 31 days this Movin' March, a huge success for the Greater Wellington initiative that encourages tamariki and their whānau to walk or wheel to school.
This is the fourteenth year of Movin' March, and the annual tradition keeps expanding: last year also saw a record of 134 schools taking part, said Maddy McVie, Travel Choice Adviser at Greater Wellington.
"It's amazing to see students and schools embrace this initiative, which promotes wellbeing by getting the younger generation involved in active travel. In one month, tamariki and their whānau covered nearly 86,000 km – that's like travelling the length of New Zealand 41 times!"
Students carry 'passports' and receive a stamp for each trip they walk or wheel to or from school. These passports were then submitted to a Greater Wellington prize draw. Two lucky winners from each region, a total of 12 students, will receive a $400 My Ride voucher.
Greater Wellington Transport Committee Chair Thomas Nash was one of those drawing winners this Thursday.
"I'm glad to be involved with recognising the hard work of tamariki and their whānau to practice active travel. Hopefully the changes kids and their parents have made will help form habits of a lifetime."
Participating schools are provided with educational resources to teach students the benefits of walking or wheeling to school. This year, the themes covered were wellbeing, adventure, feeling connected, being kind to the planet, and building confidence. Cr Nash said it's important that young minds understand the value of active travel.
"Walking or wheeling to school is a great way for students to form a connection to their community and environment. As a Council we are committed to giving people better travel options, as these choices are important for the climate and our wellbeing as individuals."
Movin' March will be in action again in 2024, when Greater Wellington hopes to see records broken with even more schools involved.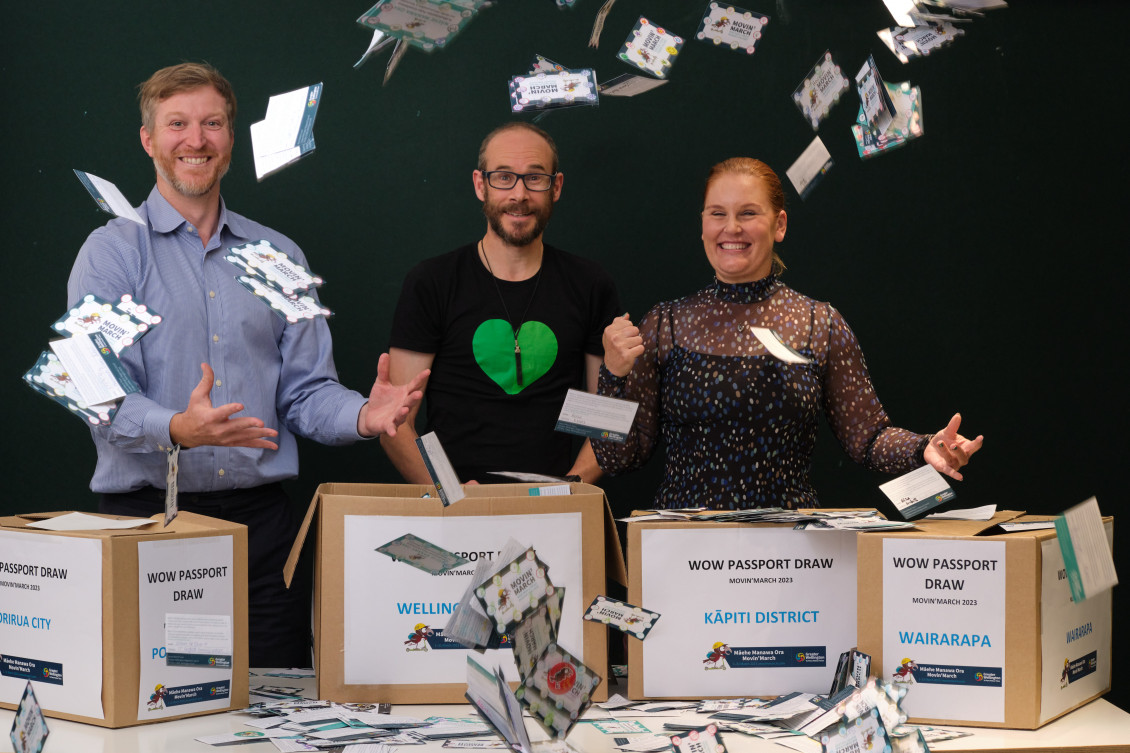 ---
Get in touch
Phone:

0800 496 734

Email: