News
Ruamahanga River awarded for having the third most improved water quality in NZ
Published Date

13 Nov 2018
Improving water quality in the Ruamahanga has been recognised in this year's New Zealand River Awards (announced tonight).
Monitoring at Gladstone Bridge (midway down the river) has shown a reduction in dissolved reactive phosphorus (DRP) of 12.8%pa over the past decade, making it the most improved river in the Greater Wellington Regional Council area and the third most improved nationally.
DRP, which is an essential nutrient for plant and algae growth, is a key indicator of water quality. The concentration of DRP provides an indication of a waterbody's ability to support nuisance algal or plant growths (algal blooms). High concentrations lead to excessive plant growth which smothers rivers and streams and undermines aquatic habitat.
Ruamahanga River third most improved water quality in New Zealand.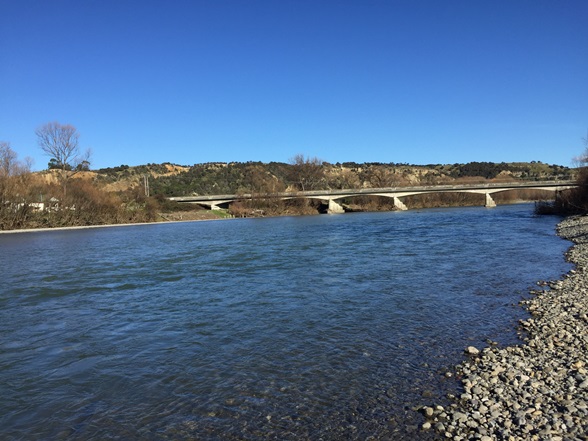 "We're delighted to receive this award acknowledging that the Ruamahanga has the third most improved water quality in NZ" says Cr Sue Kedgley, chair of Greater Wellington Regional Council's Environment Committee.
"But we acknowledge there's a long way to go to clean up this once pristine River and we are only at the start of our journey.
"We are working with mana whenua and local communities and farmers on a long term plan to restore it to health."
Extensive consultation that has taken place through the Ruamahanga Whiatua Committee process clearly shows that the community wants better, and Greater Wellington is responding to its demands. Its Whaitua Implementation Plan provides a comprehensive approach to introducing a sustainable improvement in water quality throughout Wairarapa. It will become the platform for further progress in the years ahead.
Greater Wellington is extensively involved in programmes and services aimed at protecting and enhancing water quality in the Ruamahanga catchment. They include land management advisory services, assistance for erosion control and riparian planting, and monitoring and enforcement of rules restricting stock access to waterways.
ENDS
---
Get in touch
Phone:

0800 496 734

Email: