In the 2022/23 operating year we are working to the second year of our Long Term Plan.
In the years in between Long Term Plans, we produce Annual Plans. These plans contain any changes to the Long Term Plan for that year and the proposed budget and funding impact statements for that financial year.
Greater Wellington's 2022/23 Annual Plan confirms our plans for Year Two of our 2021-31 Long-Term-Plan (LTP).
There have been no significant or material changes to what we planned for in Year Two of our 2021-31 LTP.
Greater Wellington is providing the following materials to inform the public regarding the proposed 2022/23 Annual Plan and its key priorities.
The five area Fact sheets provide summaries of activities we are planning across our region, and the draft rates for 2022/23.
Mahere-ā-Tau 2022/23 Annual Plan 2022/23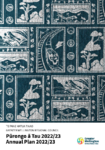 Greater Wellington's 2022/23 Annual Plan confirms our plans for Year Two of our 2021-31 Long-Term-Plan (LTP). Read more here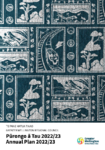 ---
Get in touch
Phone:

0800496734

Email: