News
Volunteers rescuing fish from drains!
Published Date

23 Jun 2014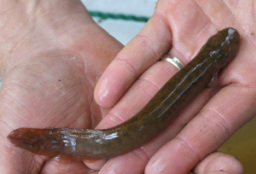 Members of the South Wairarapa Biodiversity Group (SWBG) are coordinating volunteers to help landowners to return eels and other fish back into the water during farm drain clearing. Contractors are also on board and are supporting this initiative.
Drains are often overlooked as an environment providing habitat for native fish. However, the experience of local farm owners and the results of recent fish surveys have shown that there is plenty of life in drains. While some eels are able to get back into the water by themselves, others can become disorientated and head in the wrong direction, or dry out quickly in the hot sun, or get picked off by hawks or cats.
If you are interested in having a small group of people on your property returning any eels and other fish back to the water during drain cleans - or would like to be part of a team of volunteers together who could oversee drain cleaning at short notice please contact Vanessa Tipoki (SWBG) on 06 3077 826.
---
Get in touch
Phone:

0800 496 734

Email: