News
Published Date

05 Dec 2017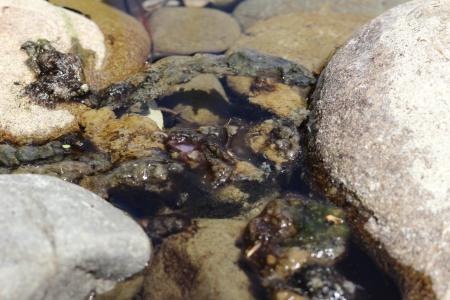 Hutt River
The Hutt River monitoring results show that the lower part of the river south of where the Akatarawa tributary meets with the Hutt River remains unsafe for swimming all the way to northern end of the Shandon Golf Club (just south of Ewen Bridge). There continues to be large amounts of toxic algae breaking free of the riverbed, floating downriver and accumulating on the river margins. Thus, the risk of accidentally swallowing toxic algae, while swimming, remains high.
The Pakuratahi River in Kaitoke Regional Park also remains unsafe for swimming. The unsafe reach extends from where the Pakuratahi River flows beneath SH2 to where it confluences with the Hutt River. Like the Hutt River, potential exposure to toxic algae floating downriver and accumulating on the river margins remains high.
The upper part of the Hutt River north of where the Akatarawa tributary meets the Hutt River is below guideline levels for a toxic algae, and is Safe to Swim. Additionally, the Akatarawa, Whakatikei and Mangaroa rivers are safe for swimming. We recommend that river-goers check our website to know what toxic algae looks like before heading to their favourite swimming hole, if you see toxic algae avoid it.
Wainuiomata River
The Wainuiomata River was assessed safe to swim at Richard Prouse Park, yesterday. Small amounts of toxic algae were observed but remain well below guideline levels.
Ruamahanga River and Tributaries
All sites assessed in the Wairarapa remain safe for swimming and have only low levels of toxic algae. However, toxic algae levels in the Waipoua River at Colombo Road are increasing, and although still comfortably below guideline levels we are watching this site closely.
Otaki and Waikanae rivers
The Otaki and Waikanae rivers are being assessed by our KCDC partners today and tomorrow. Informal assessments conducted last week showed there was very little toxic algae present.
---
Get in touch
Phone:

0800 496 734

Email: