News
There's a new bus in town!
Published Date

12 Oct 2023
All Tags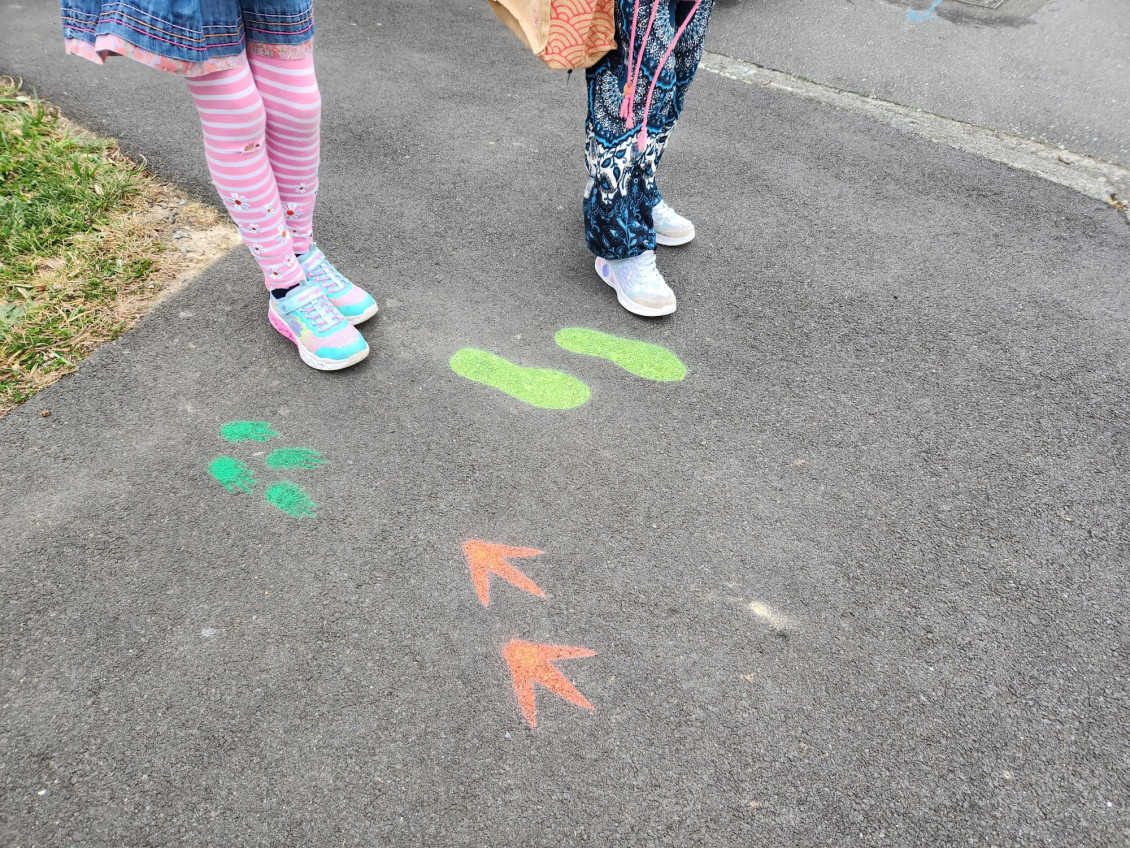 A walking bus departing for Berhampore School is providing an active, fun, and colourful way for tamariki to get to class every Friday.
The bus first hit the pavement on 22 September, with students and their whānau making their way through the streets of Berhampore, guided by spraypainted feet and hand-painted pou.
The school's Enviro Group were the drivers of the project, with Greater Wellington, Wellington City Council, mana whenua and Enviroschools on board.
Regional councillor Yadana Saw said the project is a wonderful community-centred collaboration, with young people taking the lead.
"It's great that our tamariki are walking the talk by leading positive climate action in their community," Cr Saw said.
"Previous generations made their way to school on foot or bike, and with Greater Wellington's Active Travel Action resource students can do the same while being safe and having fun."
Berhampore School Principal Simonne Goodall praised the project for encouraging students to make positive change in their community.
"Our Enviro Group wanted to create change, and I'm proud it's been led by the kids. Not only are they conscientious and creative, they're inspired by te ao Māori and being kind to the planet," Ms Goodall said.
Adults and tamariki worked together to plan the route. Pou to mark the journey were designed and painted by the students, who were guided by mana whenua to tell the stories of atua (gods) Tangaroa, Tamanuiterā, Tāwhirimātea and Tane Mahuta.
Wellington Deputy Mayor and parent of former Berhampore School students Laurie Foon joined the walking school bus for its first hikoi. Ms Foon said she would love to see more walking buses in Wellington neighbourhoods.
"How amazing would it be if more tamariki could hop aboard an initiative like the walking bus? It's an easy way for whānau to choose safe, zero emissions ways to get to school, and have fun while they do it," Ms Foon said.
"I know my children would have loved the walking school bus, so I'm very excited to see it happening now!"
The student-led initiative will prevent an estimated 170kg of CO2 emissions each year and save the participating families around $770 in reduced driving costs.
Greater Wellington runs programmes to encourage active and climate-positive ways for tamariki to get to school, including the annual Movin'March campaign.
To explore active travel options for your school visit schooltravel.gw.govt.nz.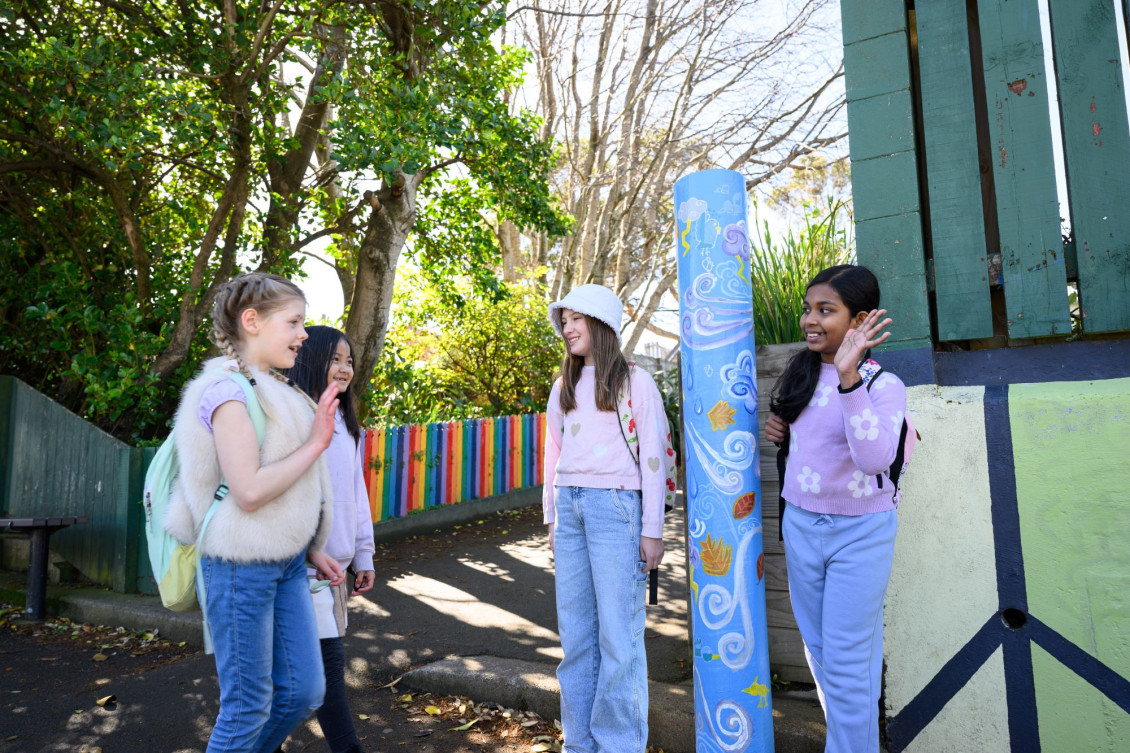 ---
Get in touch
Phone:

0800 496 734

Email: