News
Funding for new passenger trains celebrated by Greater Wellington and Horizons
Published Date

29 Apr 2023
All Tags
The pre-budget announcement of funding for a fleet hybrid-electric passenger trains in the lower North Island has delighted Greater Wellington and Horizons regional councils.
The Government has agreed to purchase 18 four-car, tri-mode trains, and associated infrastructure, for the Wairarapa and Manawatū rail lines.
Greater Wellington Chair Daran Ponter said he was relieved the Government was supporting the acquisition of critically needed trains and infrastructure.
"We're thrilled for commuters and the climate. The current fleet of diesel trains are 50 years old and at the end of their working life. The Government's funding vindicates the efforts of many at Greater Wellington and Horizons who poured untold hours into a business case that shows real and measurable benefits for communities, mode shift, resilience, public transport attractiveness, road safety, as well as the economic benefits of linking up more of the Lower North Island."
The case predicts the new trains will quadruple peak-time services between Palmerston North and Wellington on the Manawatū line and double them between Masterton and the capital on the Wairarapa line.
It estimates every dollar spent on the new trains, which are battery powered on non-electric track, will yield $1.83.
"The new trains will revolutionise life for commuters in the Wairarapa, Hutt Valley, Manawatū, Horowhenua and Kāpiti, who need access to Wellington, Porirua and Palmerston North.
"I'm sure they join me in congratulating the government on making a climate friendly investment in public transport that will enable more people to move to and develop our regions."
Chair of Horizons Regional Council Rachel Keedwell says the Government's investment is timely and provides much needed transport resilience for the Lower North Island.
"The existing service rolling stock is nearing the end of its life. Added to this is the unprecedented urban growth in our region and beyond, increasing road safety issues, and increased awareness of vehicle emissions and their impact on climate change.
"This investment shakes thing up and adds more sustainable and reliable public transport just in time, moving the most amount of people from one region to the next with the fewest vehicles," says Cr Keedwell.
Greater Wellington's business case can be found here:
Detailed business case. Lower North Island Rail Integrated Mobility 2021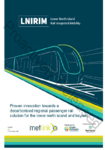 The Lower North Island Rail Integrated Mobility (LNIRIM) project explores options to deliver critical passenger transport services as the aged locomotive-hauled trains of the Wairarapa and Manawatū Lines reach the… Read more here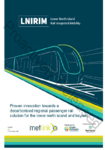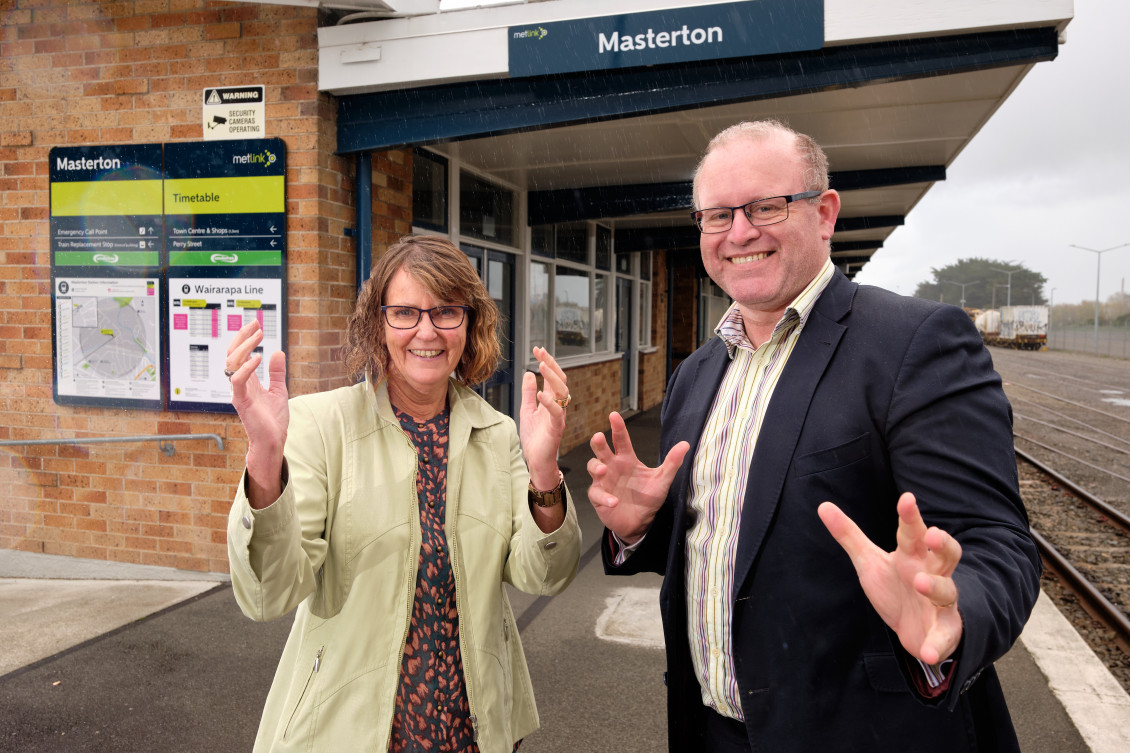 ---
Get in touch
Phone:

0800 496 734

Email: