News
Dung beetles to be rolled out region-wide
Published Date

07 Nov 2018
The first region-wide release of non-native dung beetles in New Zealand is just beginning as Greater Wellington Regional Council and Dung Beetle Innovations team up to help communities looking for cleaner fresh water and farmers seeking higher productivity.
Four species of dung beetle are being offered to famers throughout the region in packages designed to encourage on-farm trials that will lead to cleaner pasture and the environmental and economic benefits that entails.
The release of the packages (based on the size of farms) will take place on Sunday 11 November at a sold out function at Featherston's Kaiwaiwai Dairies, which is part of the national Fonterra Open Gates 2018 programme.
Dung beetles are a natural answer to rebalancing the environmental impact of livestock. They tunnel through soil and bury livestock dung, which aerates soil, improves the nutrient cycle and helps manage water absorption and dispersion.
The result is improved water quality, more available grazing pasture, decreased maintenance time, improved soil health, and parasite and pest reduction. Dung beetle use is approved by the Government and the Environmental Protection Authority.
"Greater Wellington wants to drive better freshwater quality in Wairarapa, a matter on which the Ruamahanga Whaitua Committee focused. Managing nutrient build up and run off is a key priority and the dung beetle option is one we are happy to support," says Greater Wellington Environment Committee chair Sue Kedgley.
"It's encouraging to see the strong interest of local farmers in the scheme, particularly in south Wairarapa where we are focusing on improving water quality in and around Lake Wairarapa."
Waste management is a key issue on farms. The introduction of livestock 170 years ago has damaged water quality and soil health, and the damage is an ongoing challenge as nutrients continue to build up. Every year around 100 million tonnes of waste is produced by cattle, sheep and horses.
Research shows that introducing dung beetles can make a practical, sustainable, and cost-effective contribution to reducing farm waste problems. The first ever non-native dung beetle release in the north island was undertaken in Wairarapa.
Cleaner pasture means more pasture for feeding.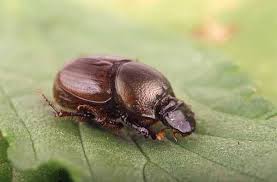 The species being introduced to New Zealand are tunnellers, which burrow to about 20cm, both integrating manure down to that depth and bringing sub-soil closer to the surface, in the process improving the soil profile. This creates aeration and drainage channels, which are good for pasture growth, and also channels through which roots can grow.
Benefits take a while to be realised and l depend on the profile of each farm. Under ideal conditions farmers can expect that within 1-3 years the species will become established, within 4-6 years there will be noticeable environmental and economic benefits, with established beetles beginning to freely breed, and between 9-11 years the colony will be at full capacity and functioning optimally.
ENDS
Farmers in the Greater Wellington Regional are eligible for signficant discounts on the costs of purchasing dung beetles for their farm
For more information on dung beetles: https://dungbeetles.co.nz/
---
Get in touch
Phone:

0800 496 734

Email: