Would you like to help care for the river?
Many individuals, groups and organisations take a keen interest in Te Awa Kairangi/Hutt River. Some are involved with activities and projects along the river corridor. Others are recreational users who enjoy using the River Trail, fishing or swimming in the river itself.
The river is a wonderful natural and recreational resource.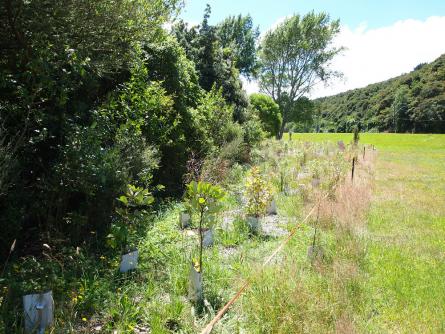 Community
Various external groups are helping to care for this taonga.
Greater Wellington Regional Council also facilitates community involvement through its River Ranger. The ranger supports planting activities with various schools and community groups. If you would like to find out more and/or be involved please contact the ranger.
Contact us
Call us on 0800 496 734, or email us at huttriver.ranger@gw.govt.nz.
---
Get in touch
Phone:

0800 496 734

Email: