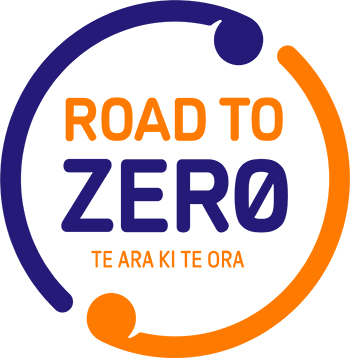 Improving road safety is a priority for Waka Kotahi, regional and local councils, and their partner agencies.
Road to Zero 2020-2030 tells us what New Zealand needs to do to improve road safety. It sets us on a path to achieve Vision Zero, a New Zealand where no one is killed or seriously injured on our roads.
Road to Zero aims to reduce deaths and serious injuries on the roads by 40 percent over the next 10 years. Our regional transport plan shares these objectives.
Keep up to date with the latest from Road to Zero.
How does the regional transport network and infrastructure operate?
State highways and local roads make up the region's road network. Maintenance, construction, upgrades and management of traffic issues are the responsibility of Road Controlling Authorities. This means either the local council or Waka Kotahi, the New Zealand Transport Agency (NZTA).
In the greater Wellington region, Waka Kotahi manages the following state highways: SH1 from Wellington Airport to Otaki, SH2 from Ngauranga through the Hutt Valley to Wairarapa, SH58 between the Hutt Valley and Paremata and SH53 between Featherston and Martinborough.
All other local roads including footpaths and road reserve are usually managed by local councils.
Who do I tell if something needs fixing?
Road hazards can include potholes, broken glass, illegal parking, broken traffic lights or anything that makes our roads unsafe. Please report any road hazards to the appropriate authority:
---
Get in touch
Phone:

0800 496 734

Email: