The Government has put forward legislation for New Zealand's three water services – drinking water, wastewater and stormwater – to be managed by four new publicly owned water entities, replacing the services currently managed by 67 councils.
Greater Wellington is different from other Councils, as we do not deliver wastewater and stormwater services, we are however responsible for bulk water supply (drinking water), which we provide to Wellington Water Limited who is responsible for providing it to the consumers.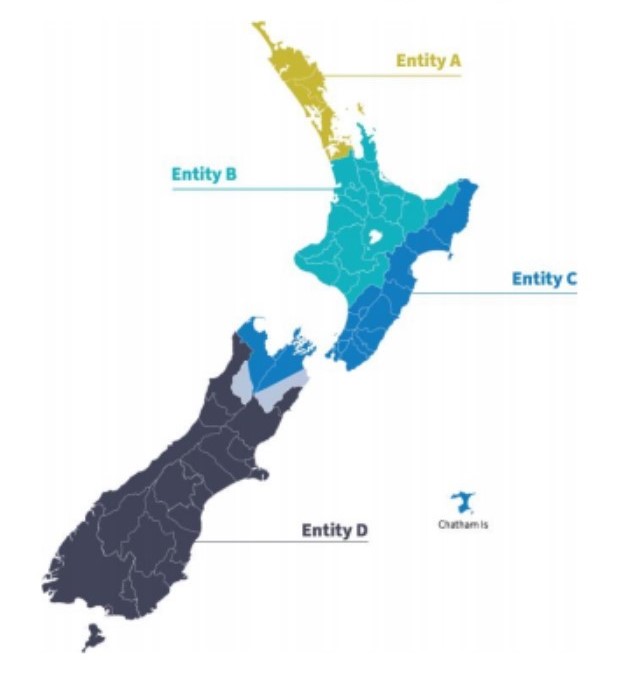 The Council-Controlled Organisation, Wellington Water Limited, manages the assets and provides the three water services on behalf of its shareholding councils: Greater Wellington, Wellington City Council, Porirua City Council, Hutt City Council, Upper Hutt City Council and South Wairarapa District Council.
Changes to the three waters services will not come into place until July 2024. In the meantime, we will continue to deliver water services through Wellington Water Limited as usual.
To learn more about how the Wellington Water Shareholding Councils are managing their part in the reform, please visit their sites:
What's happened
Greater Wellington made a submission to the Finance and Expenditure Committee in July 2022, on the Water Services Entity Bill. This is the first piece of legislation to enact the Three Waters reform and was introduced to Parliament on 2 June 2022.
A 'Better-off funding support package' was announced. Greater Wellington was allocated a total of $20.31m. Spending this has been split into two tranches. Tranche 1 is 25 percent ($5.08m) and is available for spending now and an application has been submitted. Tranche 2 is expected after July 2024.
Greater Wellington has continued to deliver (in collaboration with WWL and other shareholding Councils) the 'Requests for Information' (RFI) that DIA and/or the National Transition Unit (NTU) have asked of us. The information provided in the RFI's is helping DIA understand and plan for the new water services entity to take over in July 2024.
In April 2022, Government confirmed they will be progressing with water reform and that Councils will maintain ownership of the Water Service Entities. Councils will hold a financial shareholding interest in these new entities. Councils will own one share per 50,000 residents. Greater Wellington will not be a shareholding council.
Under the Government's proposal, Greater Wellington will be part of "Entity C" along with 21 other councils from the top of the South Island, the Wellington region and the east coast of the North Island.
In December 2021, Greater Wellington contributed to a joint submission on economic regulation & consumer protection. It was developed with input from councils within the Wellington region, WWL and external experts on economic regulation and consumer protections.
Background information
In 2016, Havelock North's water became contaminated and many people in the township fell ill, with a number of deaths. This sparked the Government to examine the regulatory and delivery environment for "Three Waters" services (drinking water, wastewater and stormwater).
The government subsequently established Taumata Arowai, a new water services regulator, to administer and enforce a new drinking water regulatory system. Once Taumata Arowai is fully functional (by early 2022), it will oversee and administer an expanded and strengthened drinking water regulatory system and oversee the environmental performance of wastewater and stormwater networks.
The Government has also looked at the way water services are delivered across the country. 85 percent of the country has drinking water delivered by Councils, the rest are on private supplies.
Through this process, the Government commissioned an analysis from Water Industry Commission for Scotland (WICS) which estimates New Zealand would need to invest between $120 billion to $185 billion in its three waters infrastructure over the next 30 years to meet drinking water and environmental standards and provide for future population growth.
More information
Visit the Department of Internal Affairs Three Waters webpage.
Taumata Arowai became a new Crown entity in March 2021 and will become the dedicated water services regulator.
Local Government New Zealand (LGNZ) has compiled a FAQ to help explain the Three Waters Reform.
---
Get in touch
Phone:

0800 496 734

Email: