News
Taranaki Whānui and Greater Wellington find co-governance success protecting te taiao in the Parangarahu Lakes Area
Published Date

15 Aug 2023
All Tags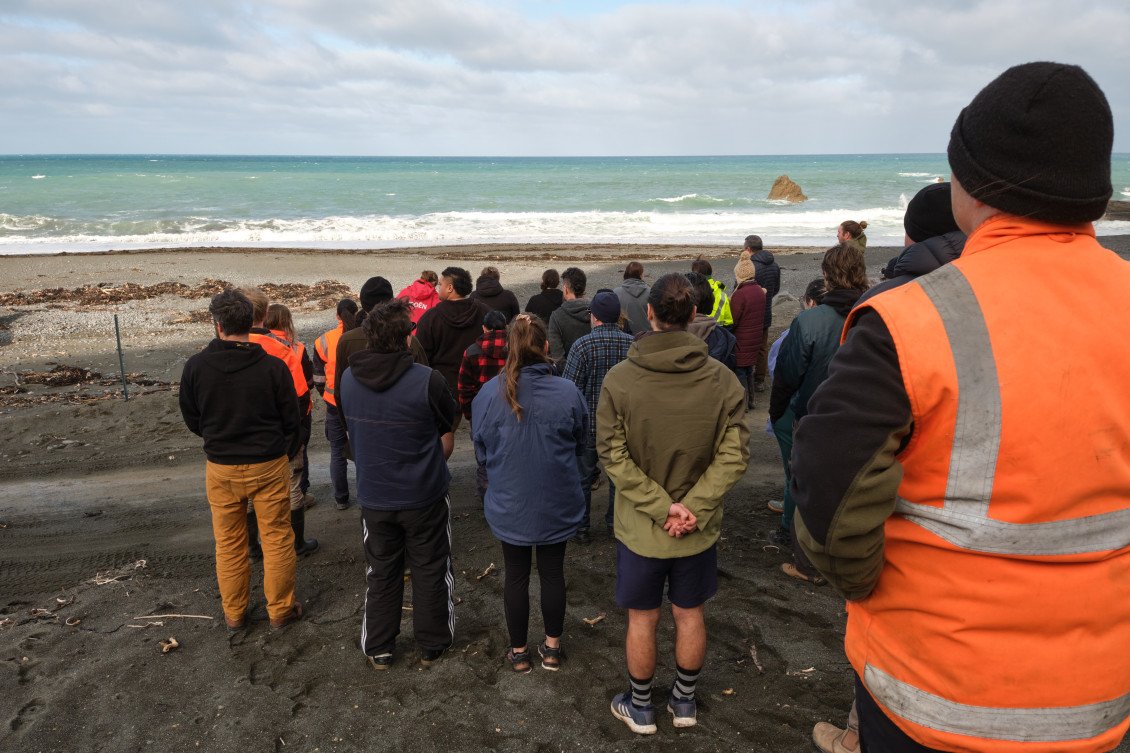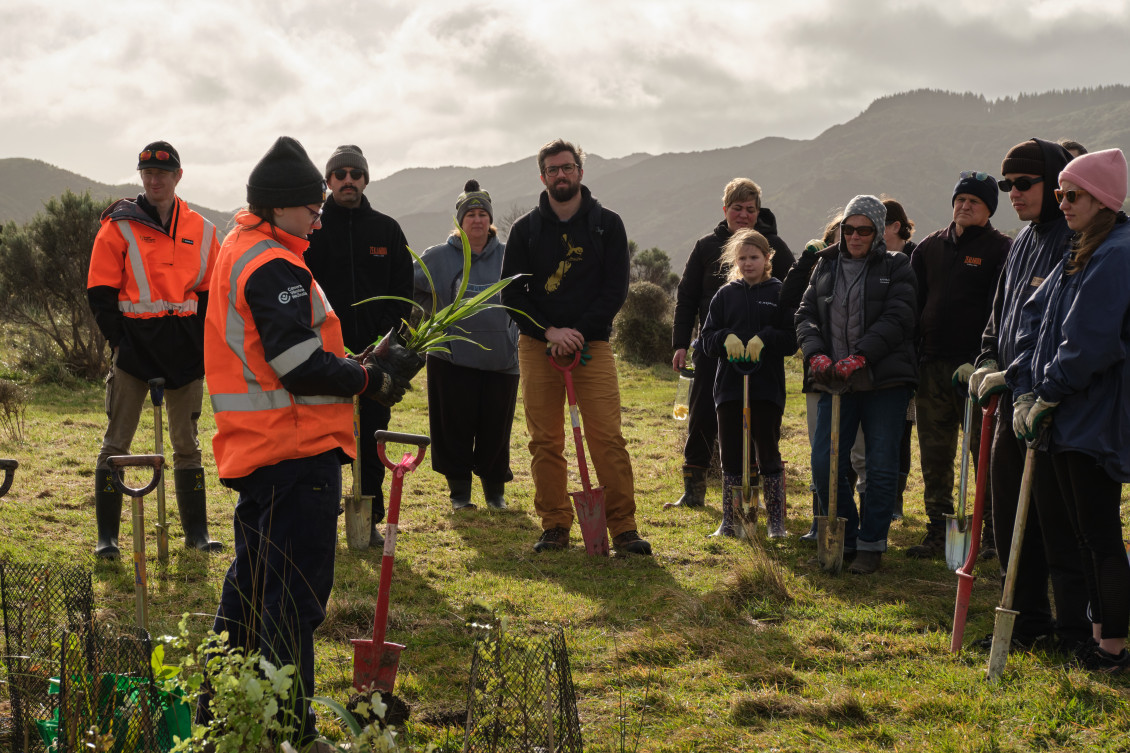 On Saturday 5 August, the Rōpū Tiaki (guardianship group) for the Parangarahu Lakes Area gathered with Taranaki Whānui whānau to plant 400 native plants around Cameron Ridge, and place a rāhui protecting Tūturiwhatu / banded dotterel breeding sites. This event was the most recent in eleven years of collaboration between Greater Wellington and Taranaki Whānui, since the Rōpū Tiaki was established in 2012.
The Rōpū Tiaki is a co-governance group of Taranaki Whānui and Greater Wellington for the management of the Parangarahu Lakes Area, which contains Lake Kōhangapiripiri, Lake Kōhangatera and their associated wetlands. Co-chair and Taranaki Whānui representative Lee Hunter reflects on the years of co-governance.
"The original Rōpū Tiaki members sowed the seed for years of successful collaboration. The strong relationship between Taranaki Whānui and Greater Wellington has kept our aspirations aligned, and here we are over a decade later, working together to protect this taonga."
Since 2013, Taranaki Whānui, Greater Wellington and MIRO have been working to protect and restore Tūturiwhatu / banded dotterel populations in the beaches and dunes of the Parangarahu Lakes Area. Monitoring is carried out in partnership with the Hem of Remutaka kai mahi team.
One of the key conservation measures established through this collaboration has been the yearly rāhui during breeding season. Rōpū Tiaki co-chair Jimmy Young, also Catchment Manager Te Awarua o Porirua at Greater Wellington, says this is one of the Rōpū Tiaki's successes.
"Greater Wellington has a lot to learn from Taranaki Whānui in our approach to conservation. The opportunity to incorporate mātauranga Māori into our work in the parks will help us to better protect and restore vulnerable species.
"Thanks to the yearly rāhui, and measures including predator control and warning signage, the amount of Tūturiwhatu nests hatching per year has risen from 3% to a high of 57%." The rāhui will remain in place until the breeding season ends in March.
The Rōpū Tiaki has also helped to restore aquatic life at Zealandia Te Māra a Tāne. In April 2022, 150 Kākahi / freshwater mussels (endemic to Aotearoa) were translocated from Lake Kōhangapiripiri to Roto Māhanga in Zealandia, using kete / baskets designed and hand-woven using mātauranga Māori.
One year later, they were joined by a new ika species from Lake Kōhangapiripiri: the toitoi / common bully fish. "Toitoi are a key part in the lifecycle of Kākahi, and will support this threatened species to thrive in their new home," says Mr Young.
Native flora also enjoys the benefit of co-governance between Taranaki Whānui and Greater Wellington. Three generations of Taranaki Whānui whanau were present at the planting day this Saturday, says Mr Hunter.
"We get a good core of people returning every year, and bringing other whānau members with them. The planting provides our iwi members with an opportunity to reengage with our whenua, and to be a part of our whenua's restoration."
Mr Young has been in the Rōpū Tiaki for ten years. He emphasises the importance of relationships to its success. "It takes time to build trusting, authentic partnerships," he says; "it doesn't happen overnight.
"Our communication and decision-making has become more seamless over the years. Part of that for Greater Wellington has been learning to let go of the way we've done things previously and learn from Taranaki Whānui."
Mr Hunter looks forward to the Rōpū Tiaki's future projects. "There has definitely been progress in how we work together. It comes down to relationships, respect, and a clear focus on the priority – the health of our Parangarahu Lakes. Greater Wellington and Taranaki Whānui have that priority in common, alongside a shared vision, shared values, and a strong relationship as partners."
"It's all about commonality. Focus on the things you agree on first, and then build from there."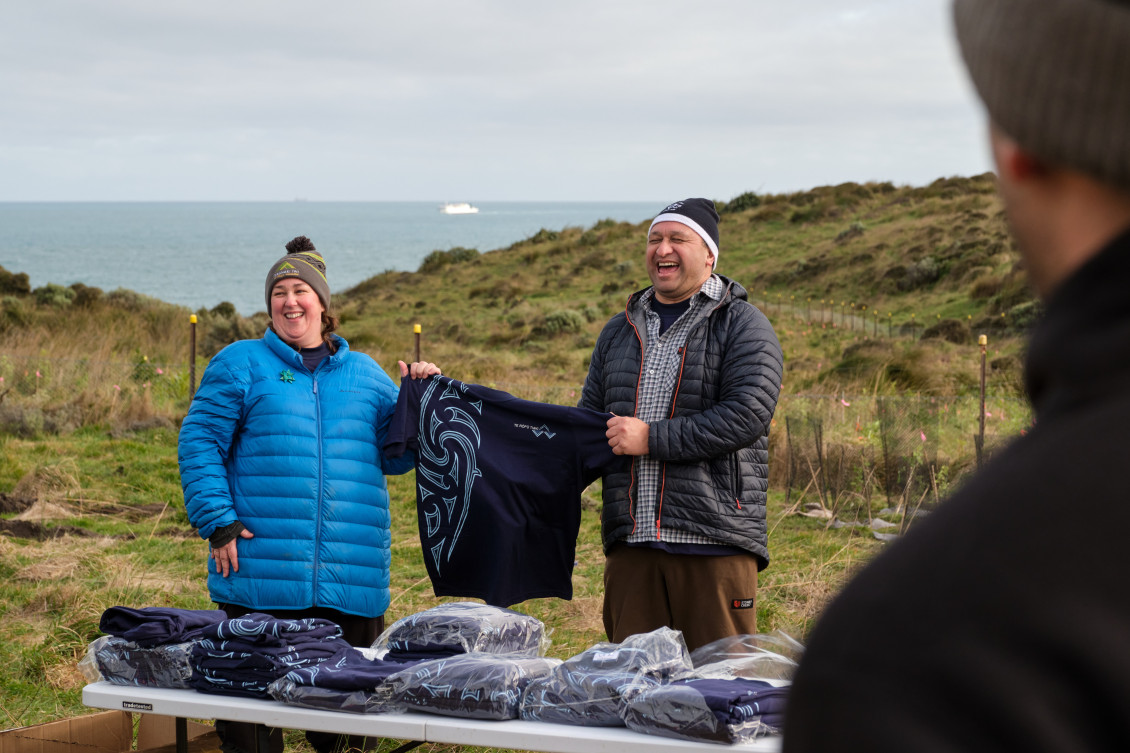 ---
Get in touch
Phone:

0800 496 734

Email: