Greater Wellington Regional Council is committed to a sustainable and prosperous economy for the region.
The Wellington Regional Leadership Committee has regional oversight over economic development and GWRC funds initiatives through its regional targeted rate. The primary delivery agency for regional economic development activities is the Wellington Regional Economic Development Agency WellingtonNZ). Greater Wellington also supports the Māori Economic Development Strategy (Te Matarau a Māui) and recognises that other councils in the region also provide local development activities.
Greater Wellington contributes to regional economic development via multiple activities including public transport, water supply, recreational reserves, infrastructure investment, environmental management, and it's shareholding in Centreport.
Greater Wellington and WellingtonNZ are leading the development of a new Regional Economic Development Action Plan and updates will be provided.
Economic information
The Wellington Region Strategy Office commissions a number of economic profiles and analysis of the Wellington Region as well as in depth pieces of research and reports on specific activity areas.
This information is made available to support good decision making for the Wellington Region.
Wellington Region Economic development June 2021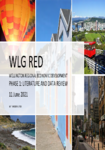 This report brings together, rationalises and prioritises relevant and available information relating to Regional Economic Development (RED) in the Wellington Region at this time. It is designed to provide Wellington… Read more here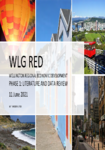 Regional Economic Development Plan
Greater Wellington Regional Council have been working with our partners across the region to develop a new Regional Economic Development Plan. You can follow its progress and updates on the actions on the WellingtonNZ website.
---
Get in touch
Phone:

0800 496 734

Email: