Battle Hill is proud to be the home for the Wellington branch of Riding for the Disabled (RDA).
RDA is a not-for-profit organisation providing the opportunity for anyone with a disability to enjoy the benefits of horse riding and horse-related activities.
Every year, RDA provides over 3,000 children and adults with riding experiences in New Zealand. This can be recreational riding, therapeutic riding or hippotherapy, which simply means 'therapy with the horse' where a rider is positioned on a horse and uses the horse's natural walking movement.
Wellington RDA had been based behind the hospital at Keneperu for 30 years. The hospital needed room and the horses needed a new home – Battle Hill Farm Park is a working farm with plenty of paddocks! Wellington RDA moved into temporary facilities in September 2016. While in the temporary facilities, a purpose-built indoor arena was constructed in Abbott's Field.
The indoor arena was competed in March 2019 and the move was made from the temporary site to the indoor arena in April 2019. This provides a permanent home for Wellington RDA and also a facility for use by Wellington's wider equestrian community.
For more information on Riding for the Disabled, including how to donate and volunteer, visit the Wellington RDA facebook page and their website.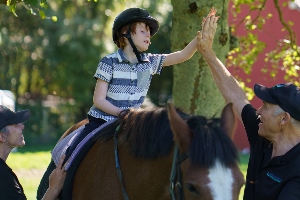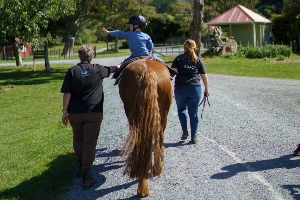 ---
Get in touch
Phone:

0800496734

Email: