Our Akura Nursery in Masterton has been supplying tree species for over 30 years. These are suitable for shelter, fuelwood, erosion control and timber. We also collect seeds of native plants from Wairarapa, send them to an external nursery to grow for us and then sell them.
Situated on the outskirts of Masterton, Akura opens at the end of May or the beginning of June and closes in September.
At least 84% of New Zealand indigenous plant species occur naturally and grows nowhere else in the world. This makes them very special and globally significant.
In the Wellington region alone, 90 native vascular plant species are threatened. They need our help. More than 30 of these threatened species are suitable for gardens.
Gardening with native plants provides a natural insurance policy for them and the ecosystems. More people are increasingly using only plants which are eco-sourced. This means they are grown from seeds from local, wild populations.
Our staff can provide advice on planning, contract planting, tree species, protection techniques, shelter, pruning, chemicals and animal repellents. We are specialists in land management, soil conservation techniques, land use and species recommendations.
How to find us
Akura Plant Nursery, 152 Akura Road, PO Box 41, Masterton
Opening hours
Akura Plant Nursery is open from 29 May to 29 September 2023 (until plants run out).
Monday – Friday: 8am to 4.30pm
Closed: Saturday and Sunday
Contact details
Tel: 06 370 5614
Email: akura@gw.govt.nz
Prices
Have a look at our price list:
2024 Akura Plant Nursery price list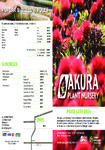 We supply a wide range of native and exotic trees to farmers, lifestylers, landscapers and home gardeners. We develop tree stocks to support local farmers to prevent soil erosion on… Read more here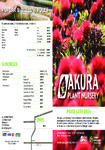 ---
Get in touch
Phone:

0800496734

Email: