These bylaws are made for the purpose of ensuring Maritime Safety under part 33m of the Maritime Transport Act 1994.
They apply throughout the waters of the region from the Otaki River Mouth, around to Cape Palliser and then up to the Mataikona River and extend to the coastal waters up to three miles offshore. This includes both Wellington and Porirua Harbours and Lakes Wairarapa and Onoke, but does not cover the region's rivers.
These bylaws came into force in July 2021.
Full bylaws
Wellington Regional Navigation Safety Bylaws 2021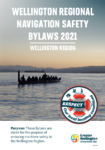 These Bylaws are made for the purpose of ensuring maritime safety in the Wellington Region. Read more here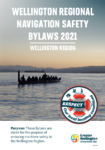 ---
Get in touch
Phone:

0800 496 734

Email: