Our focus is safety of vessels and their crews, we ask for you co-operation to achieve this.
Make sure the vessel and weather are suitable
Cook Strait has a well-deserved fearsome reputation. The tide and wind effects in Cook Strait are well known and can be fierce. North-west wind funnels down the hills around Karori rock and Sinclair head, much stronger than the surrounding area. The tides can be strong and wind against is only ok if you are on the ferry. There is good information on crossing in recreational boats here.
There are usually crayfish pots set on the south coast and the tide can make the buoys difficult to see, keep a good lookout for these. Any vessel crossing Cook Strait needs to be well prepared, and have reliable engines and adequate safety equipment on board. This goes beyond having a few lifejackets.
Consider Mana as an alternative destination
This allows you to avoid the tidal rips from Cape Terawhiti to Sinclair head on the south coast and spend less time in open waters. Note, for large yachts and launches, the entrance bar does get shallow and you need to be aware of the tides and the leads in and out. A draft of 1.8 metres can usually get in a couple of hours either side of high tide, you can view the tide gauge here, you need about 1m of tide on a calm day.
Where to berth
There are three marinas in Wellington and one in Mana, these are either private or owned by local Councils, please respect their rules and you should arranging berthage before coming to Wellington. If you wish to use their facilities there will be a fee for that and there will be some COVID restrictions in place, please respect these. Information for the marinas is available online and contact numbers are here.
The marinas all have similar requirement regarding insurance, clean hulls etc, make contact and arrangements before arriving in Wellington. Larger vessels may want to use Queens wharf, operated by Wellington City Council, and can be contacted on 04 499 4444. There are places around Queens Wharf where people can be dropped off and picked up. Please do not obstruct the harbour ferry pontoon at the north end of Queens Wharf and stay away from the commercial wharves.
Anchoring
Wellington has challenging weather, so consider all other options before anchoring. Oriental Bay and Kau Bay are sheltered in a southerly, be aware of swimmers, rowers etc in these areas. In a strong northerly along the Hutt motorway in the northern part of the harbour is the best place, few waves but you can get very strong gusts coming out of the gullies and valleys. Local Bylaws prohibit vessels being left unattended at anchor, a car might stay where it is left, boats less so.
Wellington Regional Navigation Safety Bylaws 2021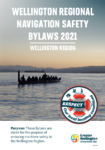 These Bylaws are made for the purpose of ensuring maritime safety in the Wellington Region. Read more here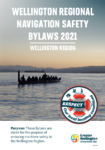 Radio communications
If you are coming through the entrance at night or in poor visibility you are required to contact Wellington Harbour Radio on VHF channel 14 before doing getting to the harbour entrance. They will advise you of current weather conditions and any shipping movement. Small vessels are required to keep clear of large ships in the harbour and when getting close to the entrance.
Sewage
The marinas have pumping out facilities, otherwise please keep to the regulations of more than 500 metres from shore and more than 5 metres deep before discharging.
Crossing Cook Strait is not for the inexperienced or unprepared, please consider the safety of your vessel and everyone on board before embarking on a crossing.
---
Get in touch
Phone:

0800 496 734

Email: