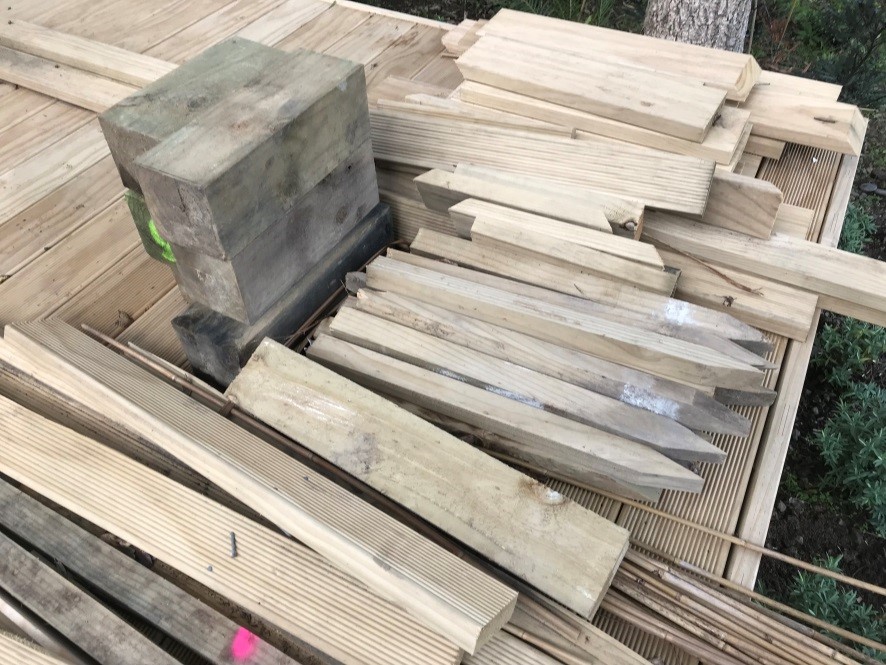 Treated (or tanalised) timber is wood that has been soaked with a preservative called chromated copper arsenate (CCA) to protect it from rotting.
Burning treated timber can release poisons such as arsenic into the air. Arsenic can also build up in the ashes and contaminate the disposal area.
Burning wood that has been painted, varnished, or wood products such as MDF and plywood, can also release poisons.
What to avoid
Treated or tanalised timber

Treated timber is used by builders for things such as fencing, decking, outdoor furniture or cladding.

It's usually identifiable by a green tinge, although this can be difficult to see if the timber is old or weathered.

Painted, stained or varnished wood

Old furniture that has been painted or varnished may contain harmful chemicals, which can be released into the air if burnt.

MDF, chipboard or plywood

These contain glues and binding agents which are full of nasty chemicals, including formaldehyde.

Any wood product with a coating such as melamine or formica

The coating and glues used to bind formica to the wood are highly poisonous.
How to get rid of it responsibly
Treated timber should be taken to your local landfill or recycling centre to be disposed of properly. Check your local city or district council website for more information on your nearest site.
If you spot treated timber in the street being offered for free, please call our Environmental Hotline to let us know - 0800 496 734.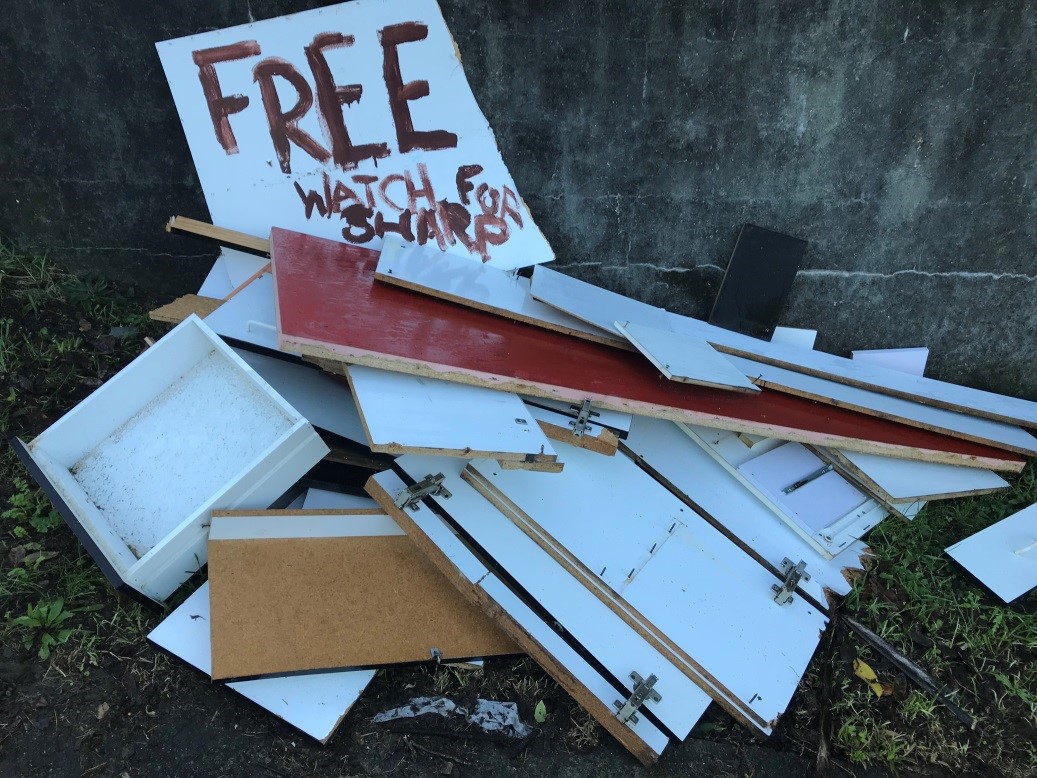 ---
Get in touch
Phone:

0800 496 734

Email: