What are we doing here?
The Waitohu Stream has flooded areas around Convent and Bennetts Roads in the past. This area has a history of getting flooded several times in a year. We are looking for measures to reduce the impact of flooding and improving community resilience.
Why are we doing this project?
Our high-level objectives and priorities include protecting communities from floods and building resilient communities in the region. In 2006, frequent flooding was identified as one of the critical problems in this area. The residents identified the problem of frequent flooding was more important than the impact a significant event – a flood that has one percent chance of happening in any year – may have on the community
How are we doing this project?
Any flood protection physical works will likely be located on private property and will require consent for the diversion of floodwater. So we aim to find a solution that can meet the requirements for getting consent and also has buy-in from the landowners, especially those who may be directly impacted. The support from the landowners is critical for the success of the project.
Between 2010 and 2016, this project proposed a solution that included a bund at Convent road and widening of the Waitohu Stream in place. Due to a large number of landowners with proposed physical works on their property, the project failed to get 100% landowner support and the project was delayed. However, we are keen to take this project forward.
Where are we up to?
We are currently reviewing our options to identify a solution that provides benefits that are not only acceptable to the community but also is easier to get landowner agreements and consent approved.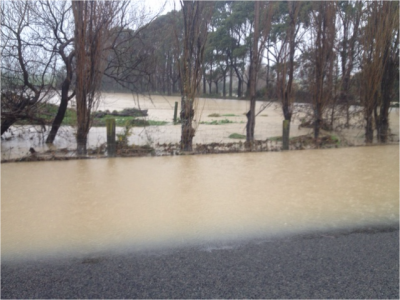 ---
Get in touch
Phone:

0800 496 734

Email: